Collaboration Tools for Peak Performance in Web Development/Design Projects
Creative individuals are not the most organized people in the world. You could be an accomplished web designer or web developer to the core, but unless you draw some rules and stick to them, your projects would get out of hand. If you wish to avoid the pitfalls of poor management, like being out of sync with your team and driving clients away, then you should definitely get better at this.
The good news is that overall discipline and fruitful collaboration are not that difficult to come by. Who needs meetings? Today, it's simple enough to enlist visual software that helps you structure your workload, and collaborate effectively with others. Here are some of the best project management and collaboration-boosting tools out there.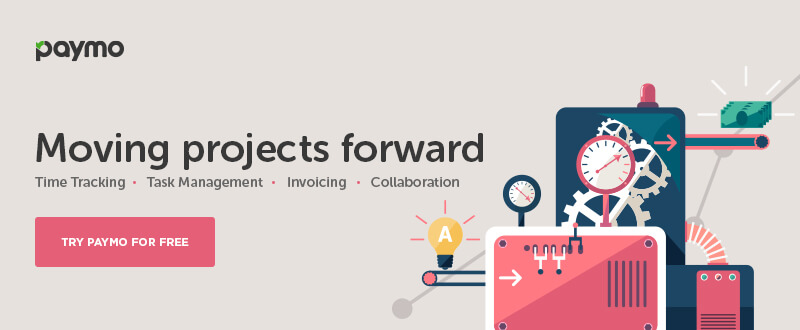 My all-time favorite project management software is Paymo. It's well within reach in any given situation, being a cloud-based app, with widgets for Windows and MAC, and mobile apps for iOS and Android - all rolled into one big collaboration solution. Speaking of accessibility, every web designer or web developer across the planet can handle time tracking and task management with ease, as Paymo is available in 16 languages.
Delving deeper, it's plain to see that Paymo adapts to your needs, and not the other way around. There are many ways to customize a collaborative experience that feels comfortable for everybody, starting from the information your dashboard displays, and continuing with the overall look, currency, date format, or billing rates.
Paymo is a central deck for managerial activities. It offers designer-friendly project templates and an uncomplicated way to create task lists and expense estimates, assign tasks, share thoughts and files, and send invoices.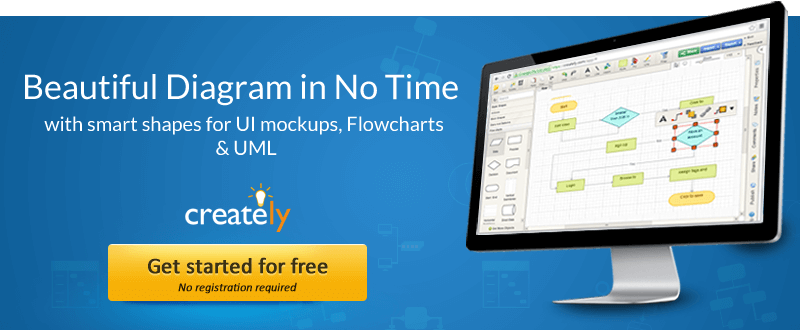 Professionals like you and me appreciate visual incentives, as well as logical structures. When you get started on a project that draws on UI Mockup, database, site maps, or UML, there is no better way to plan than via a diagram. This statement is true for both freelancers and creative teams, because everyone has to make sure that she/he, team mates, and the client(s) are on the same page about the project goals and specifications.
Creately is a powerful diagram and project control tool that has a stash of ready-made diagram templates that are very pleasing to the eye. Layout changes are one click away, and you can even hold live whiteboard sessions. Yet, what I really like about this software is the way it takes away all trace of unpleasantness when drawing UI Mockups and Database diagrams. How? Smart Shapes, to cut down diagrams and convert text to graphics.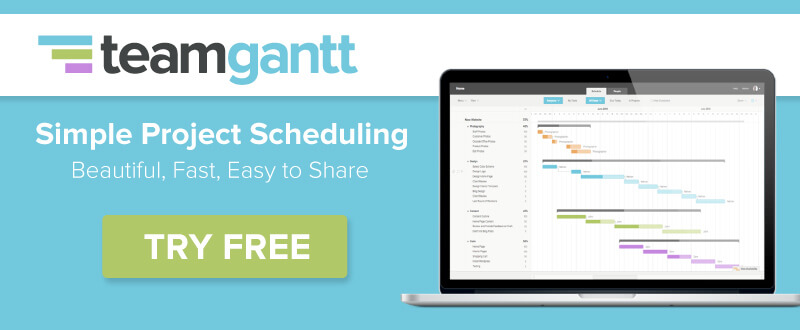 Are you still laboring under the misconception that project management is a job for actual project managers, and that you have better things to do than to actually get out of your comfort zone and diligently organize your work? Don't deceive yourself. Who knows the projects you undertake and the resources you use, better than yourself? It is up to you to make ends meet with your colleagues and customers.
Yet, by no means does it have to be a chore. TeamGantt is living proof of that, as loads of companies of many sizes and levels around the world can attest to. This solution is a self-professed 'project scheduling tool', but I would go as far as describe it as a project supervision and user sync remedy. Establish baselines for your project, integrate your schedule with your desktop calendar, and set task dependencies.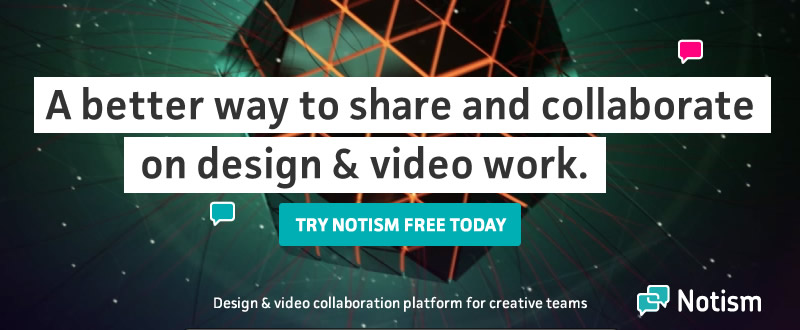 For my next recommendation, I would like you to imagine that your design and motion work is perfect right from the first try. Just kidding, that doesn't happen very often, but don't worry - nothing worth doing is easy. You need to share your work in progress at key moments, and receive precious feedback from your team members and clients. Notism is great for achieving this, as it transforms your shared static layouts into interactive prototypes for web/mobile, and leaves them open for discussion and review.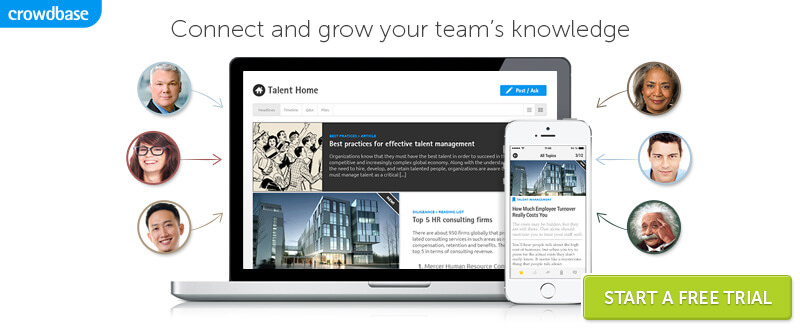 In this Information Age, being knowledgeable is not an option, but a prerequisite for success. If you're part of a small- or medium-sized web development and web design company, your way up the ladder is conditioned by how well you know your business, your team, and your competition. Crowdbase helps you stay up to date with your industry, share any type of files with specific user groups, discuss them, and view activity reports and stats.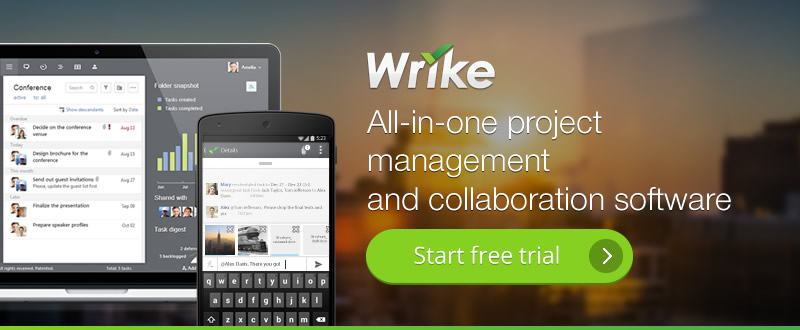 If you want your project to advance along smooth lines, then complete transparency is the key ingredient. That being said, you should direct your attention towards real-time project management tools. Wrike is a fine exponent of this category and gives you a powerful mix of collaboration and task management features that is completed with activity streams, newsfeed updates, and a Notification Center. Also, task description and documents can be edited by more than one user at a time. If you own an Apple or Google mobile device, then you can use the Wrike app for feedback and to update tasks.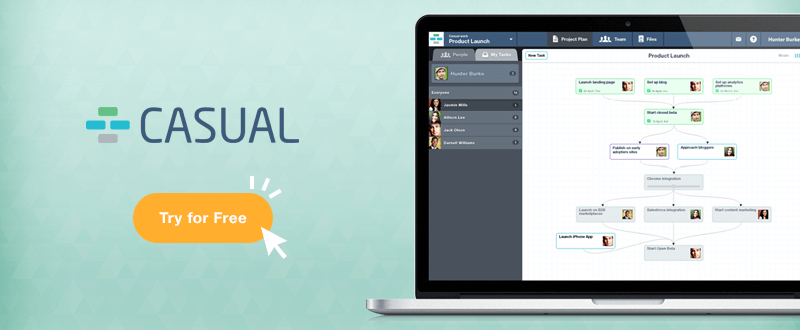 Plan and control - these are the two main principles that keep my projects on the line. Yet, honoring managerial aspects didn't prove to be as cumbersome as I initially thought it would be. Frankly, it has become second-nature for me, by now. Casual will make you come by the same conclusion, because you can use it to draw your project plan like a flowchart, not to mention create templates and product roadmaps. This tool also enables you to save every project once it's over and done with.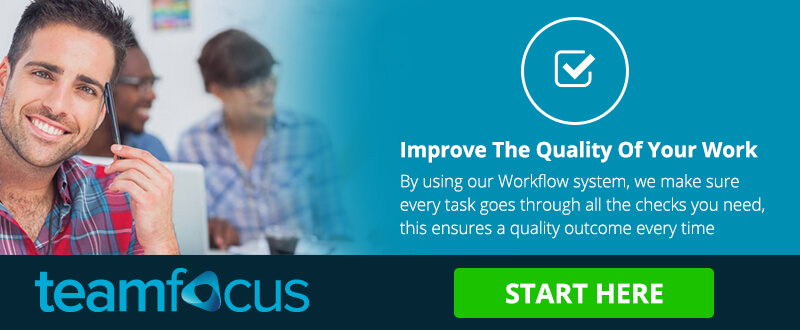 We always seem to get a new spreadsheet for a new project but haven't yet completed all the tasks on the last spreadsheet. This means that we all have to remember to open all the old sheets to make sure everything is done and remember to notify people when something has been completed.
Teamfocus allows you to track tasks in real time through your teams custom workflow. You can store as many or as few details on a task as you like and you will always know the latest status of any task. It's free for 3 users.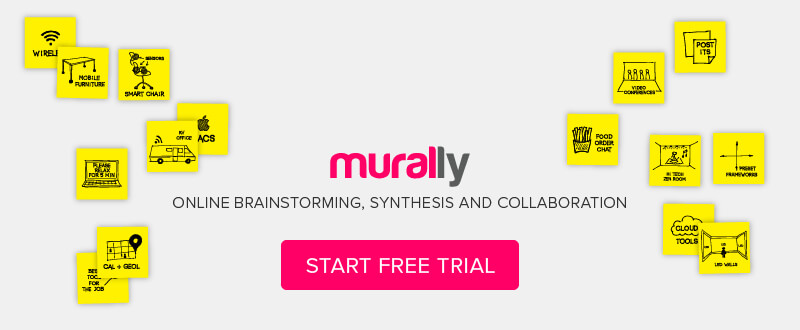 Moving further on my list of advanced project management tools that don't suffocate, I would like to tell you about a charming solution named Mural.ly. It is particularly appropriate for web designer teams who join forces to work on activities pertaining to UX design. I love its voting feature, which eliminates the danger posed by interminable discussions to your overall time efficiency. Furthermore, Mural.ly allows you to express your vision fully, with a canvas where you are free to place all sorts of content - originating from your folders, or from the web.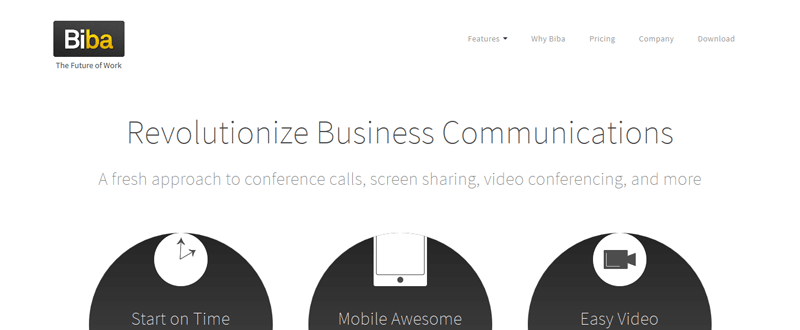 When you're working with people, sound communication is a must-have. Unfortunately, e-mails can be misleading, and face-to-face meetings are time-depleting. Sometimes, if your co-workers and clients are not local, meeting are not even possible. Hence, it makes sense to turn to Biba, a glorious app that facilitates online meetings, conference calls, video calls, and instant messaging within your working group.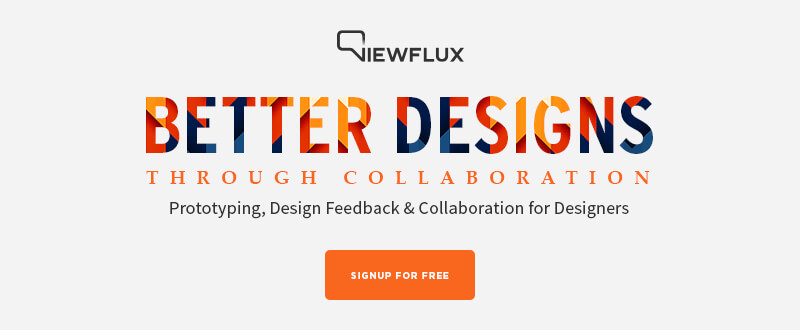 As you can, your options are manifold. However,I still need to draw your attention to a savvy online solution for project management. ViewFlux can turn out to be a life-saver for web designers, who generally have a one-track mind when it comes to visual elements. As such, they can easily get visual feedback for their high-fidelity prototypes, and also use this venue to store source files for designs.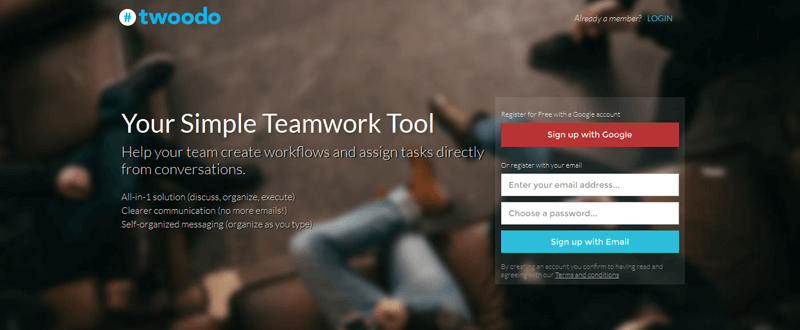 Since we're on the subject of finding ways to boost internal communication within your company, here's one tool that has almost no learning curve. Twoodo allows users to establish certain department teams, and generate workflows directly when they come up in a conversation. No need for templates and forms.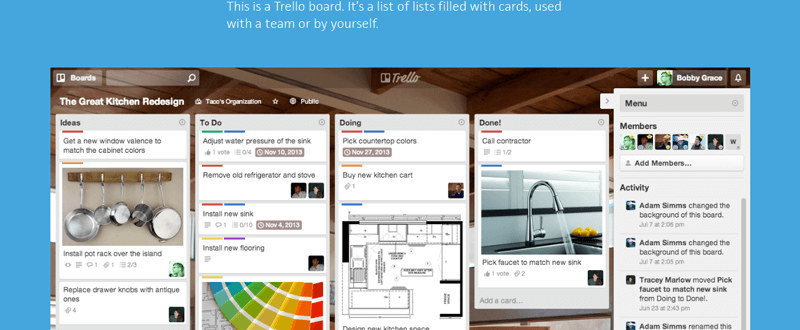 Still looking for a way to unite management and visual-ism? You may be a dreamer, but you're not the only one. Solutions like Trello are instantly likable. It provides a central team environment that looks like a board, or a list of lists, containing cards. Some band that have confirmed Trello as the height of simplicity include Adobe, Google, Paypal, and The New York Times.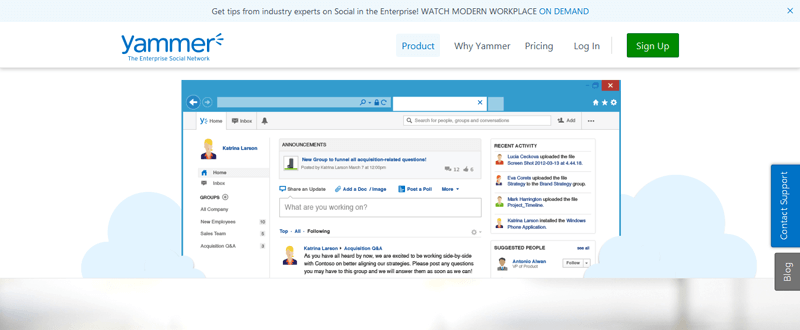 How would you like for your company to have its own social network, so all of your team members stay in the loop, constantly? Yammer rises to the challenge, and takes org charts out of the picture. Good riddance, since every project is all about meeting goals, and the status of people engaged in it is irrelevant. Even further, Yammer lets users transcend their job descriptions, and encourages them to express fresh ideas.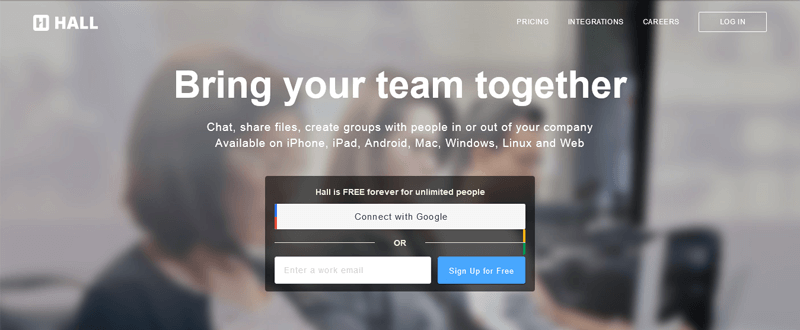 Lastly, I wish to suggest a free resource for project management that has been employed by companies like Amazon.com and VH1: Hall. Use this tool with confidence, to keep everyone on the same wavelength during a client project. Hall encrypts all of your data, and it's optimized for use with Mac, Windows, Web, Android, and iPhone.
I ended up presenting a multitude of collaboration resources, yet I only tested your patience in this manner because I truly believe them to work in your best interest. If you stuck with me so far, then I thank you for your attention. Be sure to give me a shout if you have anything to say about this type of software and the way it has impacted your working habits.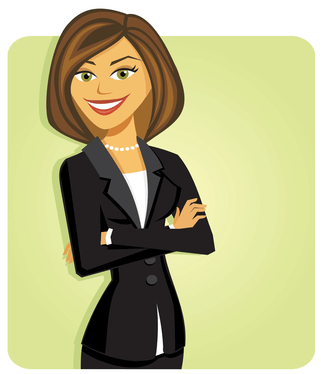 About Kate Dagli
Kate enjoys writing roundups for web dev and technology websites. She is currently a staff member of the-webdesigner.co.