Set Default Browser on Mac
I like using edge browsers each day so that I'm aware of what features my website visitors will be seeing down the road, and to get an early glimpse at new browser and API features.  I prefer to do my basic browsing in Chrome Canary and my developing in Firefox Nightly.  Since I do more browsing than developing (i.e. checking email, researching coding techniques, writing, etc.), I wanted to make Chrome Canary my default browser, but when I click the button to do so, nothing happens.  WTF?!
Well, there's a way to make it happen...but you need to use Safari to do it.  How's that for a hack?!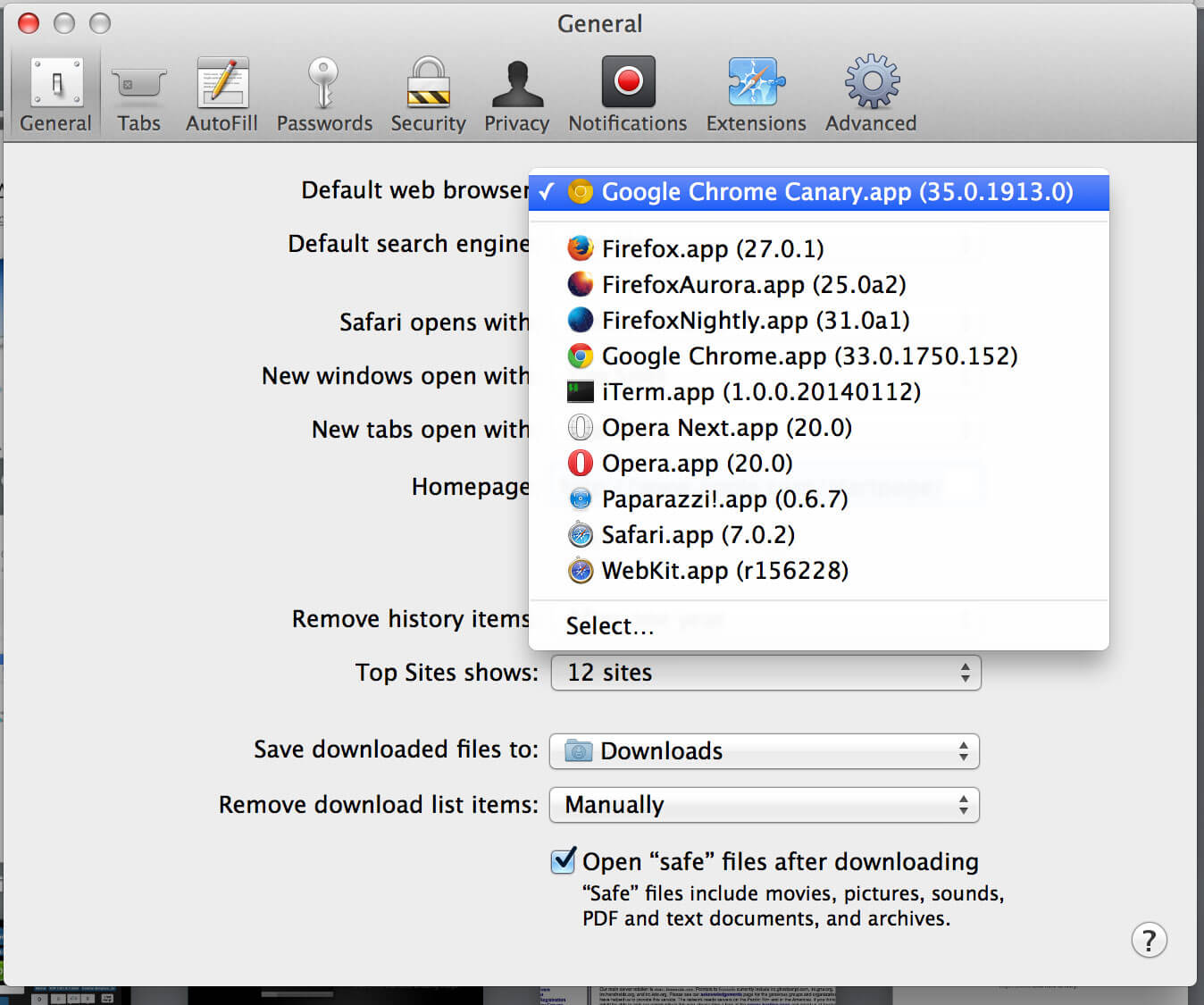 Safari's preferences pane has a "Default Web Browser" dropdown for which you can set the default browser.  Each of the browsers you have on your system will display in the dropdown.  Going to another browser to set a different browser as the default?!  Whatever, it works.
Safari's preferences no longer allow you to select a default browser from dropdown but Mac's System preferences do! Navigate to "System Preferences" > "General" and you'll see a "Default Web Browser" label with a dropdown of the system's available browsers: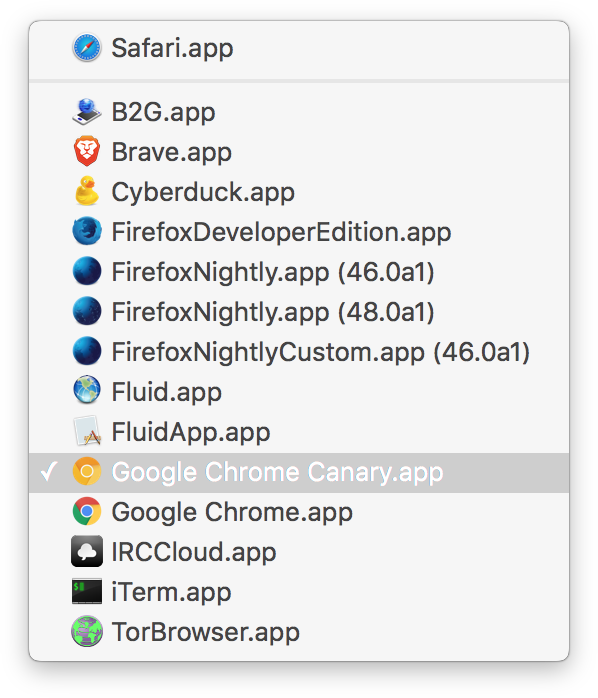 I'm super pleased that Mac allows me to set Chrome Canary as a default browser despite Google not wanting to allow it. User choice rules!