Check Out The Best Tools To Use For Your Projects
If you're just staring up with a website or application, you shouldn't miss out on some of the best tools and resources available out there. Some of them could prove to be real life savers. With that in mind, we've compiled a list for you to see.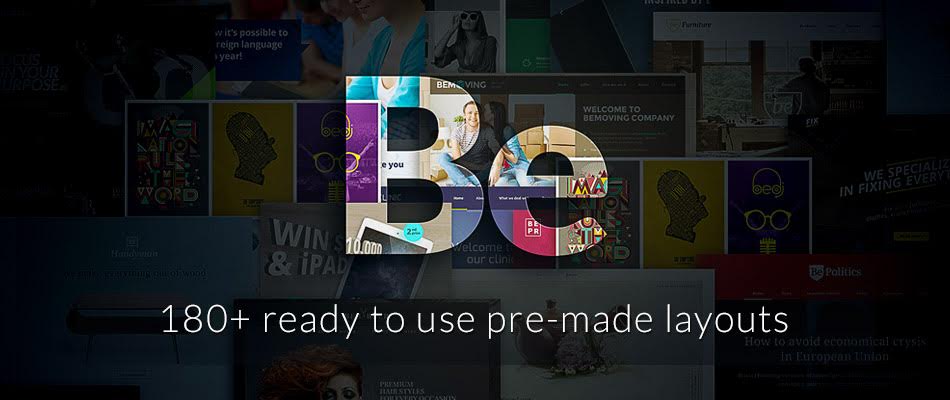 BeTheme is more than a WordPress theme. It is the product of passion and dedication. Muffin Group has put a lot of work into this theme and it shows. BeTheme comes with 180+ pre-made layouts with one click installation and over 20 different header styles. And that's not all, Muffin Group is constantly working on ways to make BeTheme even better, releasing updates that improve speed and user experience. With the Muffin Builder and other compatible Visual Composers, BeTheme is easy to use and customize, even by the less technical-savy. In addition to this, it also comes with a powerful admin console that will make administering your website easier than ever before. And let's not forget about the custom support system Muffin Group has setup for all its products and clients. You are guaranteed an answer to your questions in 24 hours.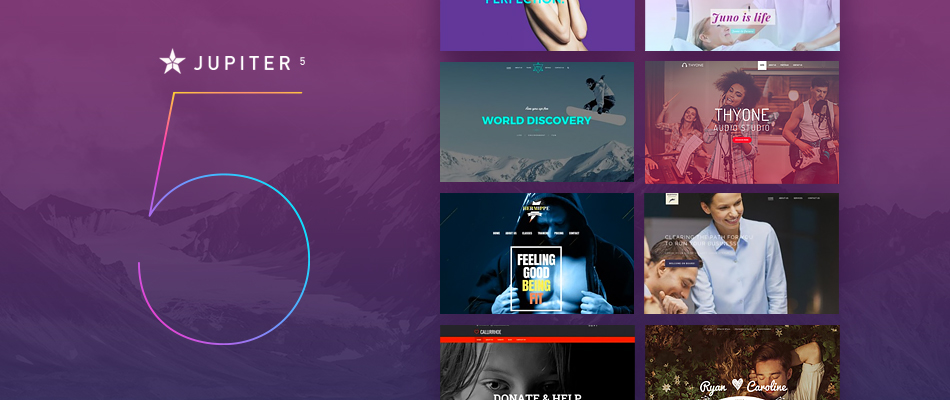 Combining speed and stability is not an easy task, yet the Jupiter business WordPress theme manages it flawlessly. Created by Artbees, this powerful tool helps entrepreneurs, artists, bloggers, enterprises, and freelancers put their content forward in a unique and user friendly manner. The new Jupiter has been enhanced to meet the highest standards of speed and usability. Its various brand new features include a complex pager for blogs, hover style for custom boxes, a shop loop builder, gradient icons, a Google Map address box and ornamental titles. With a customer base that currently has over 30,000 clients, the team worked hard to deliver an intuitive product that can help business owners all over the globe increase their conversion, boost the stay time and lower the bounce rate. The customization features allow clients to express their brands' personality. With over 50 new templates, 18 header styles and more than 100 elements, Jupiter caters to all tastes while still meeting the users' needs and expectations.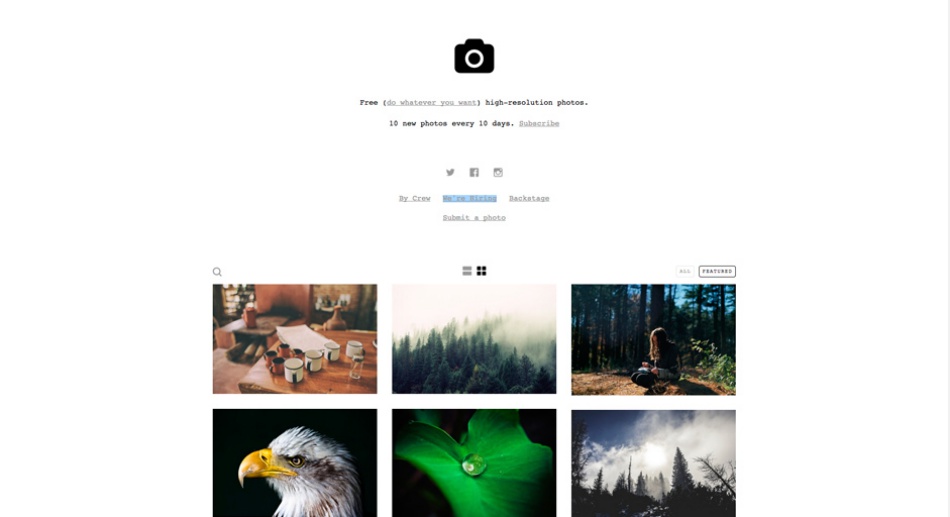 You know how they say a picture is worth a thousand words? Well, that saying is never more appropriate than when you're talking about the images you can find on Unsplash. The pictures offered by this site are not only beautiful, they are all high resolution and 100% free to use. Every 10 days 10 new images are uploaded and you can copy, reproduce and modify them to your heart's desire. Check it out right now and see how these amazing pictures can make your website truly unique.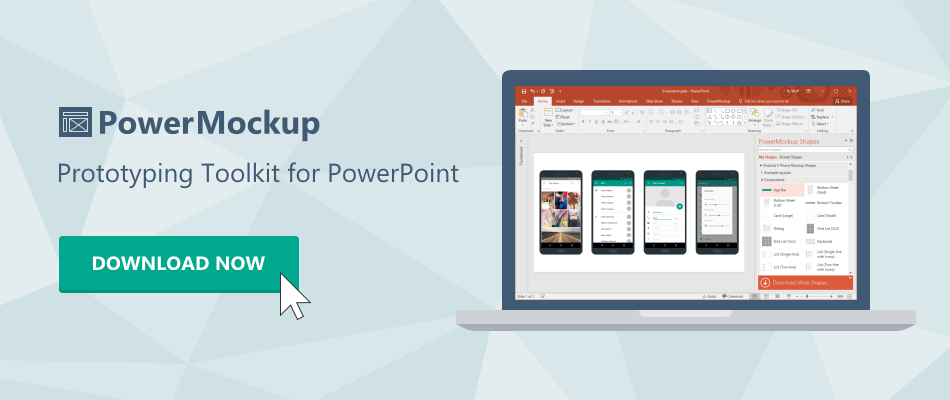 PowerMockup is an intuitive and professional tool that gives users access to mockup shapes and wireframes for PowerPoint. Create one of a kind presentations straight from your PowerPoint even if you are a beginner. This tool allows you to create your unique screen prototypes for desktop, web or mobile applications. Customize everything just the way you want it and take full advantage of PowerMockup which is loaded with features. The Annotations Shapes are hand drawn elements that will add a playful touch to any presentation and it includes highlighted, arrows, and symbols, just to mention a few. The Common Wireframe Shapes set that comes with PowerMockup comprises more than 100 shapes that will help you step up your game when you want to draw up user interfaces for sites, mobile or desktop app. Also check out the Line Icons which include approximately 400 minimalistic and cute icons suitable for wireframes or desktop or mobile apps.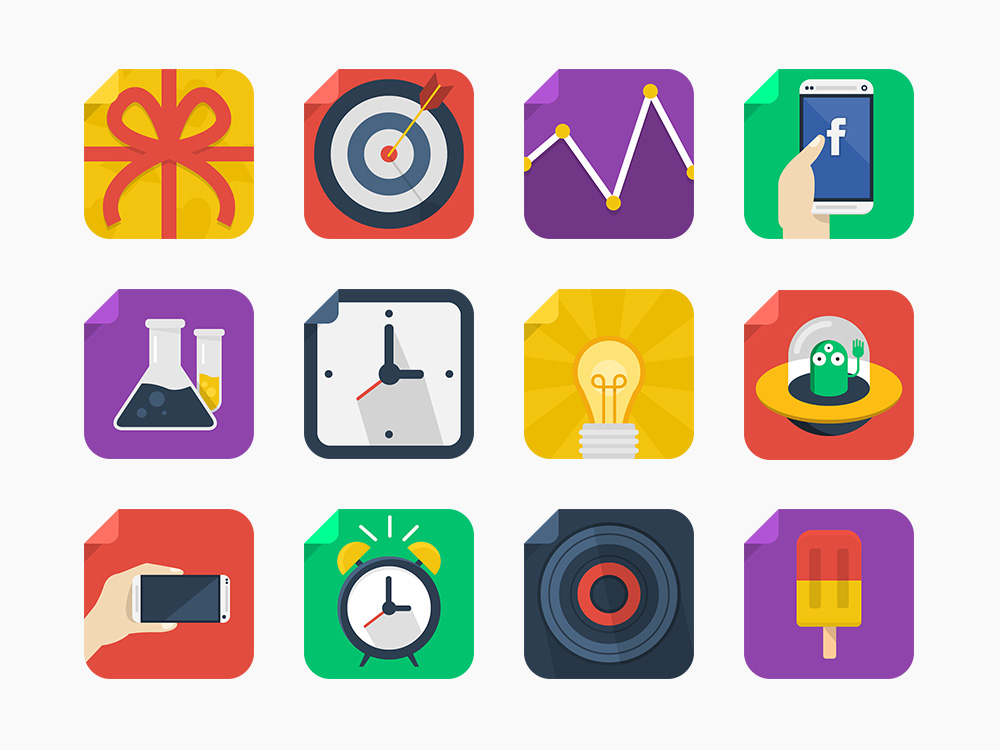 When working on a project, there are hundreds of little things that you need to think about. Choosing the right icons is one of those worries. However, with Flat Icons, you need not worry too much. Flat Icons provides bundles of icons that are suitable for any use. Their simple, elegant design ensures you that they will fit in with any overall design and will surely bring additional quality to your project. The icons come with vector files that allow you to resize them as you need without any loss of quality. In addition to this, you can download the icons in an array of formats like: AI, ESP, SVG or PNG. And more good news, Flat Icons are having a limited time sale, use the coupon 'bequick15' to get 15% off your purchase. Hurry, the coupon expires soon.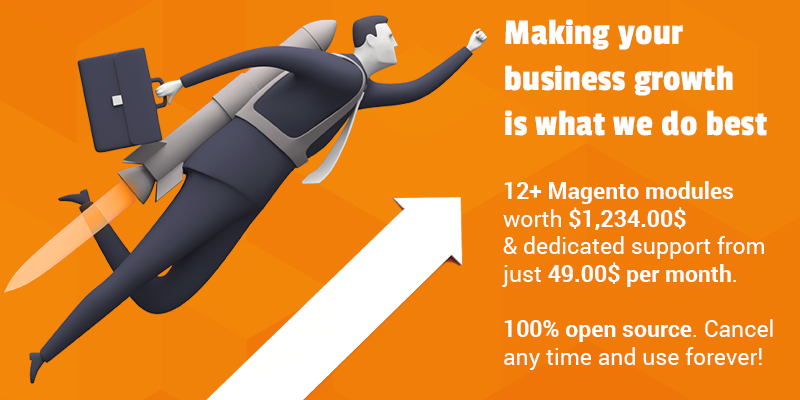 Thinking of upgrading your eCommerce Magento powered shop? Then you will welcome the brand new releases by the SwissUpLabs. The team behind SwissUpLabs has been hard at work to create efficient and powerful marketing solutions that target usability and an increased conversion. Rely on these modules to make your site perform faster and better than ever, with a minimum of effort from your part. Just sit back and watch your sales figures increase. What solutions have SwissUpLabs come up with? They have designed 23 extensions that will enhance your products, search tools, and navigation so the user benefits from the most amazing shopping experience. The Sold Together extension is great if you are seeking to punch up on your cross-selling strategy. The objective of this clever feature is to display product suggestions generated by previous customer orders. Take advantage of the SwissUpLabs' coding experience and wisdom in the field to boost your conversion rate and lower the bounce rate.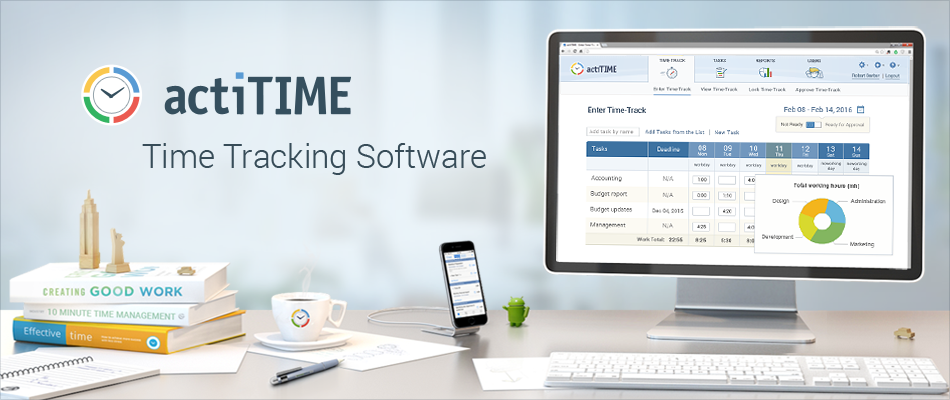 Not sure where the time flies when you're working hard on a project for hours in a row? actiTIME will make sure you know exactly where your resources are going and that you have all the necessary tools to track time easier than ever before. This clever time tracking software will provide you with all the information you need to keep tabs on deadlines, task estimates and updated expenses. With actiTIME you can now manage work more efficiently than ever. The useful charts and reports will keep you up to speed with the latest updates so you can increase your team's performance and make sure things run smoothly. One of the best features of actiTIME is its mobile time tracking app. Even if you're not at your desktop you can take full advantage of the highly professional features actiTIME has to offer. The mobile app flawlessly works offline so you can track time and sync all the data within shared timesheets.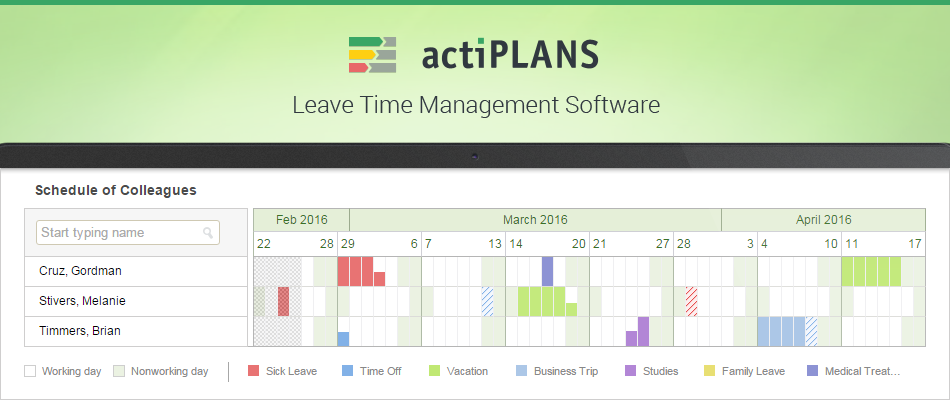 Keeping tabs on your employees' leave time, sick days and paid time off can be overwhelming regardless of whether you work in a small team or in a big firm. If you're ready to say goodbye to endless excel spreadsheets, welcome actiPLANS. Straightforward and fast, this work planning tool will offer you an overview of available resources and will completely automate your leave time management process. The process is incredibly easy both for employees and managers. Submitting a leave time request can be done in the blink of an eye with just one click. The manager is instantly notified and can approve or reject the request. If it's approved, the leave time is automatically transferred to a comprehensive chart that allows you to see at a glance who will be working and who is free in the following days, weeks or months. actiPLANS is flexible and easy to customize to a firm's particular needs and requirements, freeing you up to deal with tasks that really matter.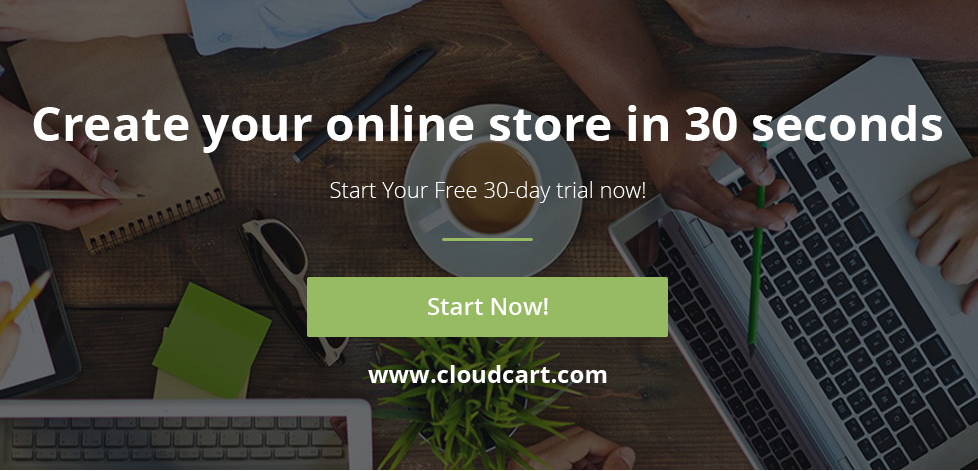 CloudCart is an online eCommerce website builder that will make your task of taking your store online easier than ever before. The entire process only lasts 30 seconds. What you have to do is follow these simple steps. Go to CloudCart right now and register an account, then choose your template, add your products and you're ready to go. CloudCart is the best option for your online store with its countless features and perks that come free of charge. In addition to this, CloudCart doesn't charge any transaction fees. Your income is your own. All you have to pay to CloudCart is a small monthly subscription. If you've got any questions or you need any assistance, CloudCart's support system is available 24/7 and they are more than ready to tackle any issue you send their way.
Win 12 months of free online store with CloudCart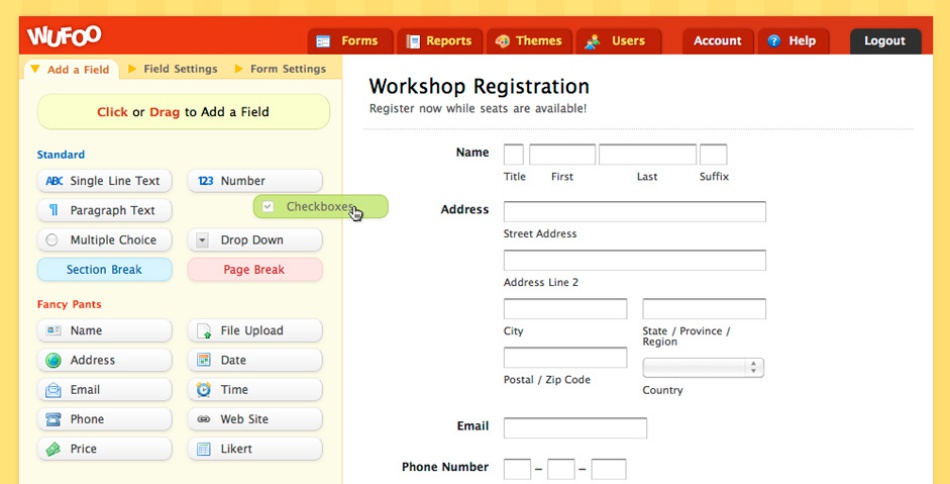 Surely, forms are not the most exciting part of creating a website. However, they are very important and having a proper form for your website can save you a lot of grief from your users down the line. That being said, you can't go wrong with a form created by Wufoo. This web-based application does all the heavy lifting. All you have to do is drag and drop the fields you need to create your form and Wufoo will take care to create the architecture and the database to support your form. What's more, it will also provide you with analytics to help you monitor the forms result and make reports on the collected data.