Binding Online Signatures with Eversign

The early days of internet interactivity were silly polls, forums, guestbooks, and the most basic of forms.  As time has gone on, however, we're doing much more crucial and important business online, and here's a not-so-bold prediction:  we're only going to be doing more crucial business online.  What do business deals need?  Signatures, and legally binding signatures at that.  Unfortunately the internet hasn't bee great about that sort of thing.  Even today we're seeing checkboxes to agree to terms but, now and in the future, I don't see that as good enough.
When I bought our new house and my realtor said I could sign documents and email them back to him, I thought I'd have to print, sign, scan, and email back to him.  Instead he told me I could use a service called Eversign.  Using Eversign he could send me all of the legal documents and I could sign them without a shred of paper.  I was always on the consumer side of those transactions but Eversign asked me to look at the business side of things and share with you my findings!
Quick Hits
Eversign is free to sign up and preview
Manage documents, signatures, and contacts from with the well-designed admin panel
Add and oversee team members on a shared small business to enterprise account
Use templates to create documents more quickly
View, sign, and send documents from any device via a web-optimized design
Emails sent by Eversign are professional, breif, and well designed
Use the developer-friendly API to sed and sign documents
Document Send to Sign Workflow
You will start by uploading your documents or pulling them in from a connected service like Dropbox or Google Drive.  You'll also add requested signers and a custom email message that the recipient will get.
The next screen provides an awesome drag and drop tool for highlighting places the user should enter information, from signature to address and other frequently used items: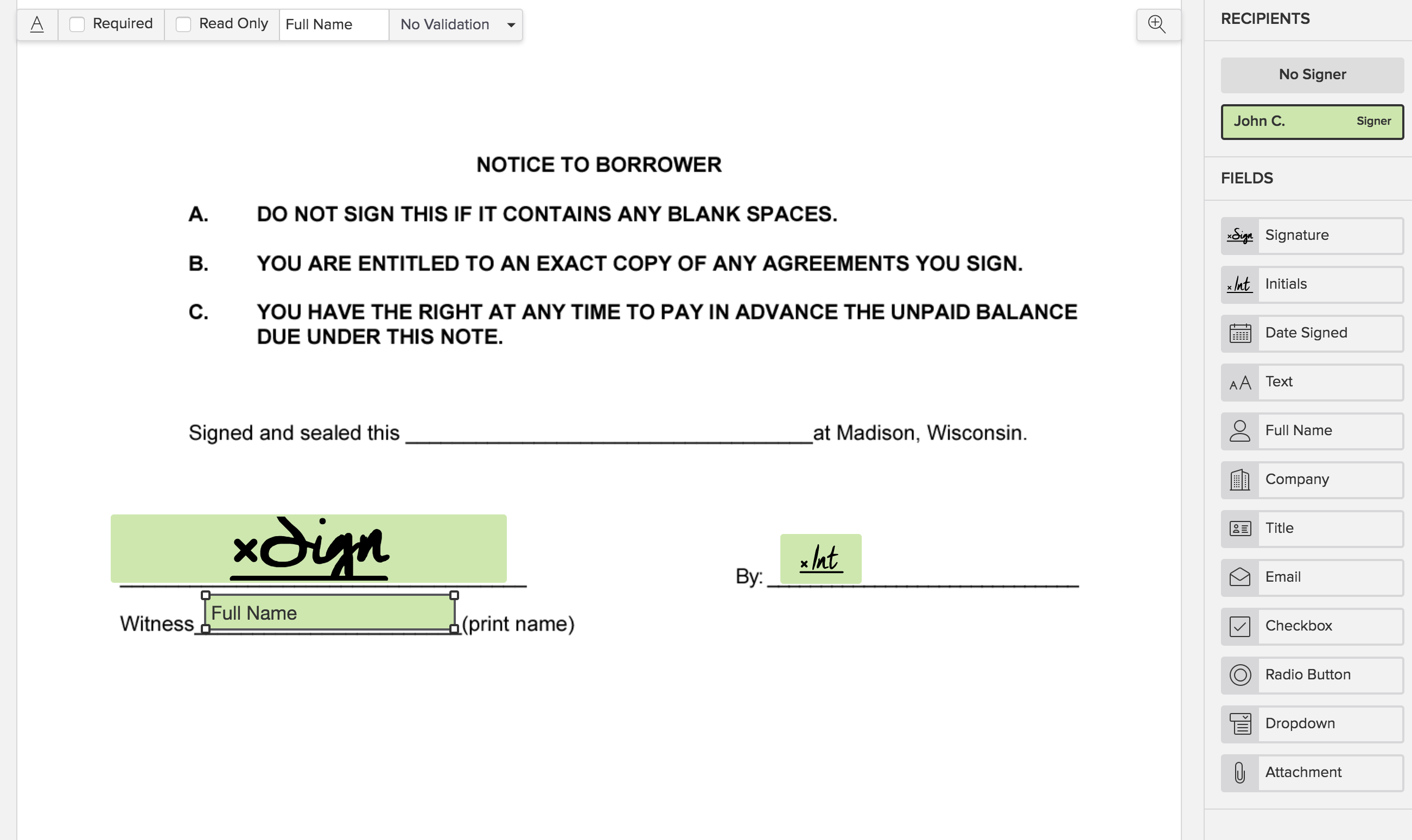 Once all desired information is added within the builder, the document is then immediately sent to all desired recipients in a beautiful but brief email: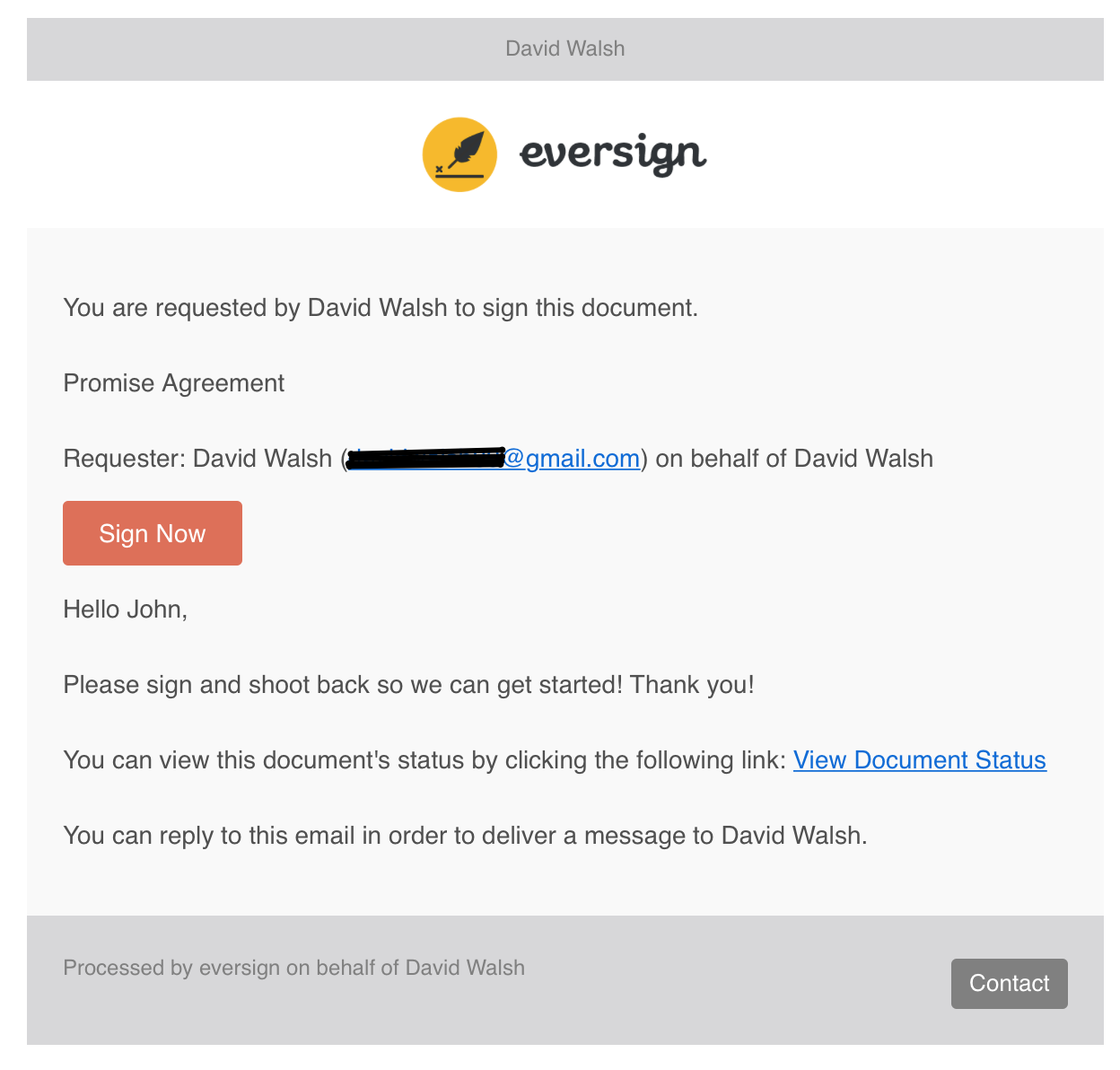 When the user clicks in to sign the email, they'll see the document and be guided in entering the information requested within the it: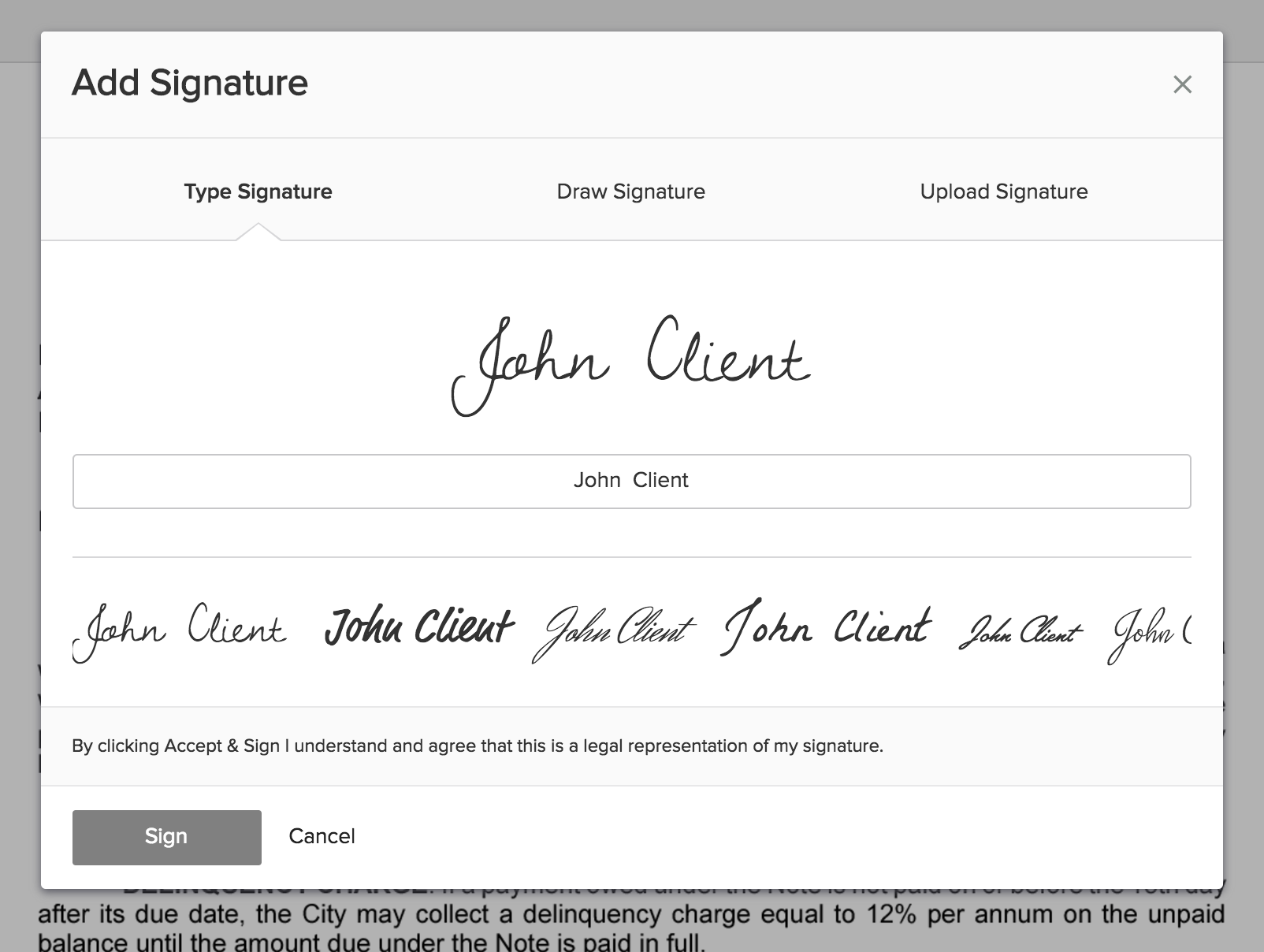 Once all of the information has been completed, the user may submit the form and each recipient will receive the completed documents via email: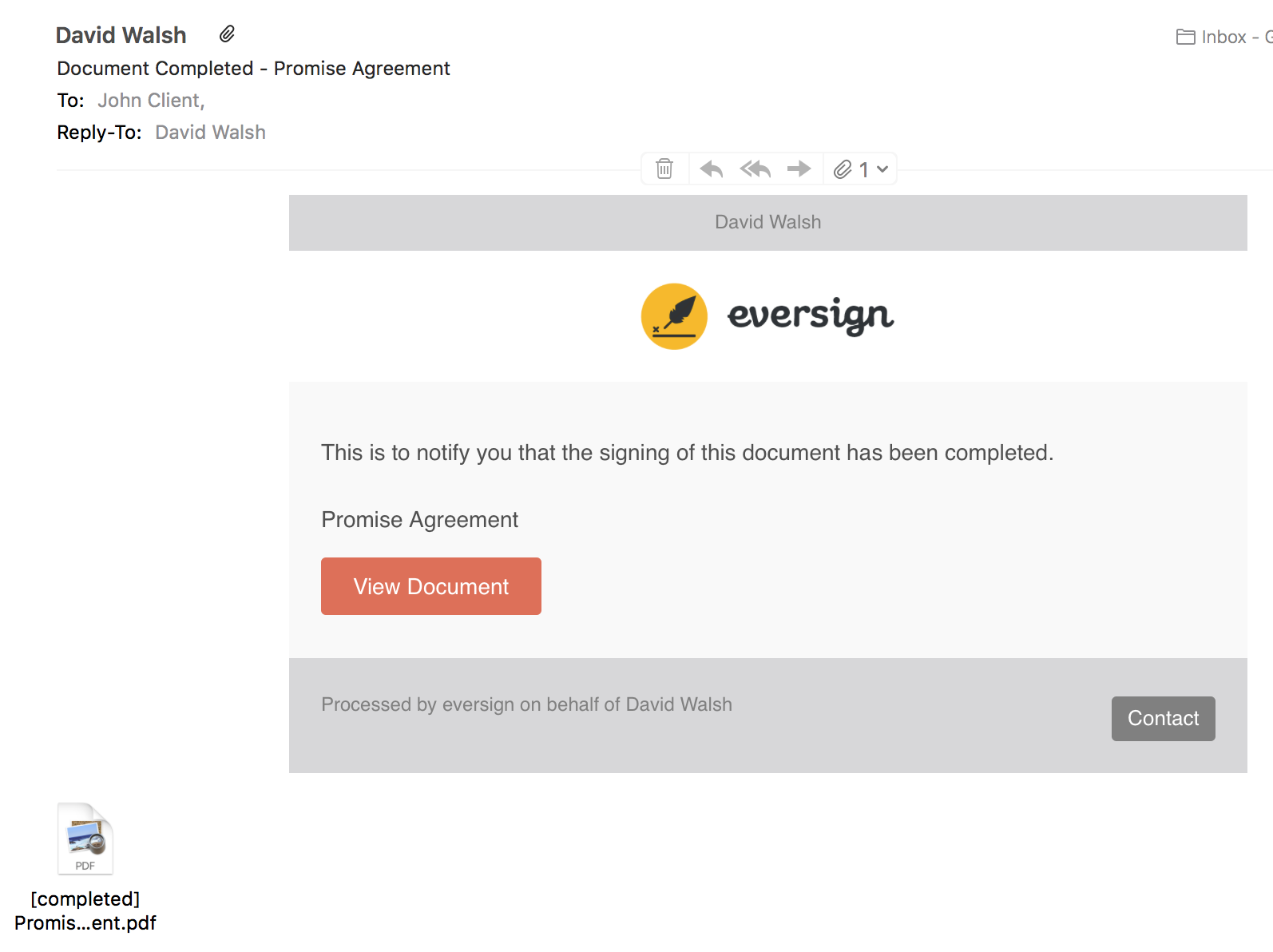 You can also view your activity log within the Eversign control panel, showing who's completed the information desired.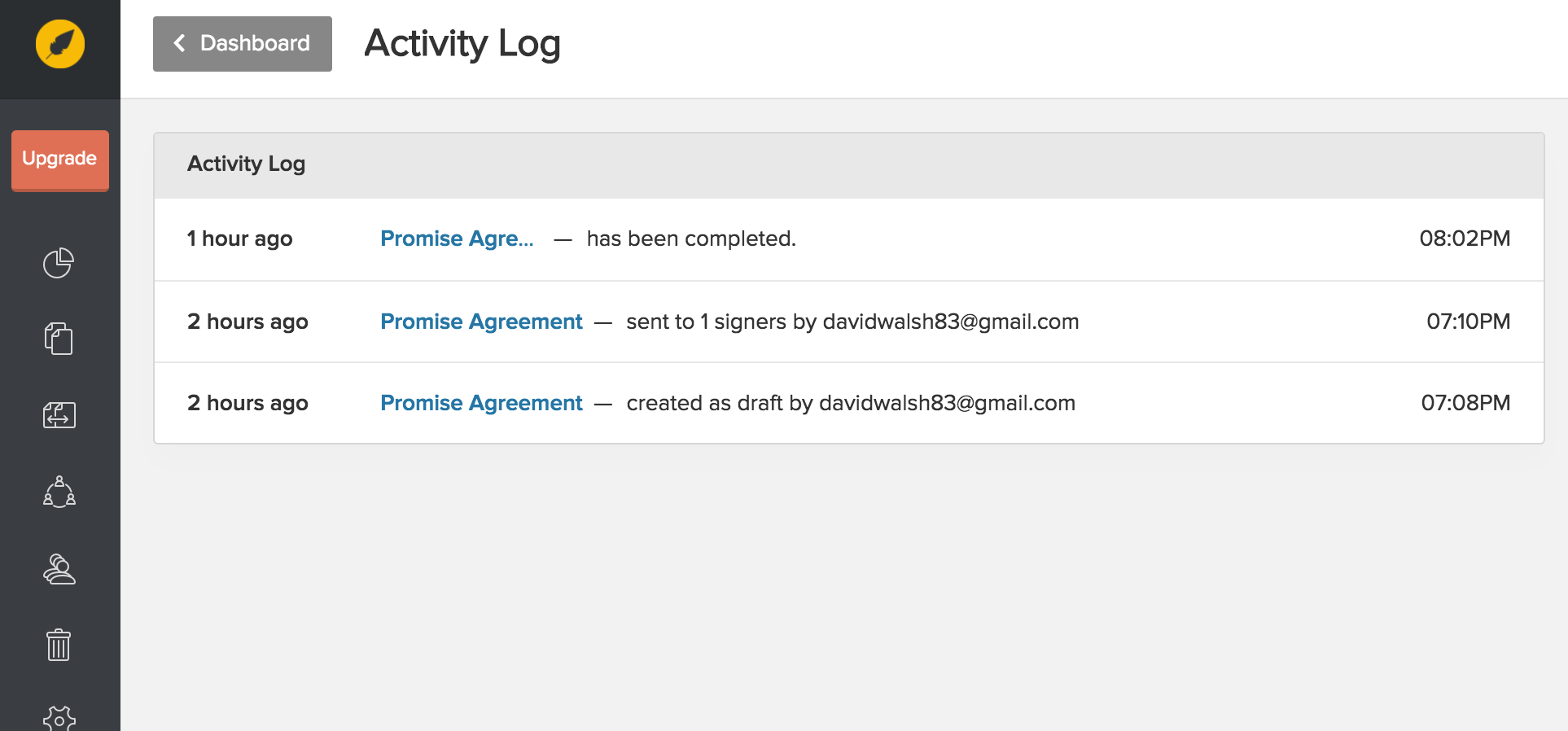 The process for getting documents signed is quick, effective, and customizable for the sender; the process is convenient, easy and no-nonsense for the recipient.  Eversign has done an top job of keeping the process fast for everyone.
More Features
Eversign provides a really simple interface to view documents by status:
Eversign also keeps track of all of your contacts which is helpful if you're doing lots of business with the same persons: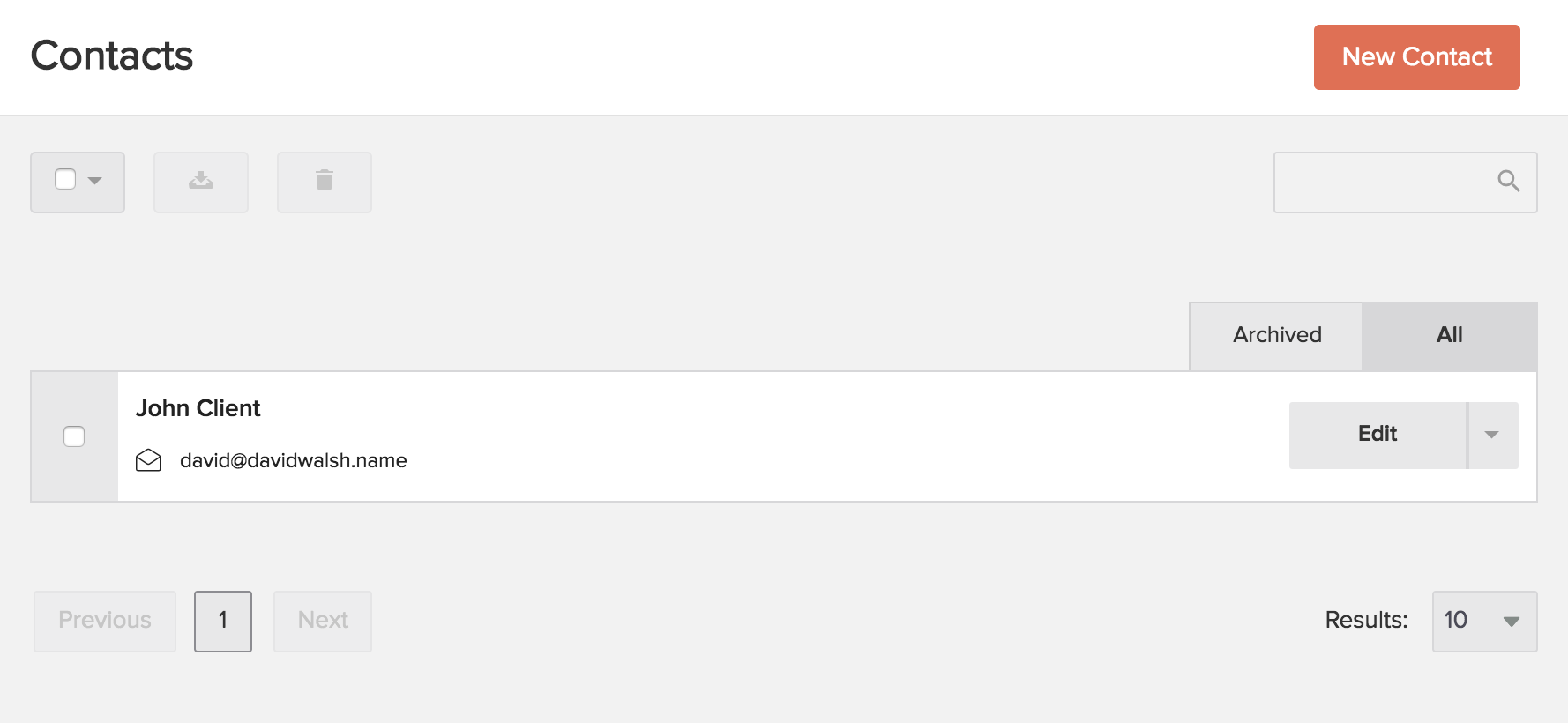 You can also create templates of your frequently used documents so you can more quickly get on with business.  It's clear that Eversign is built for speed;  do the job and get out the way.
API
The nerd in me was hoping there was an API for all of the functionality provided by Eversign and I wasn't disappointed.  Just about every function is provided:
List Businesses
Create Document
Use Template
Get Document/Template
List Documents
List Templates
Send Reminder
Delete Document
Cancel Document
Download Original PDF
Download Final PDF
Upload File
Errors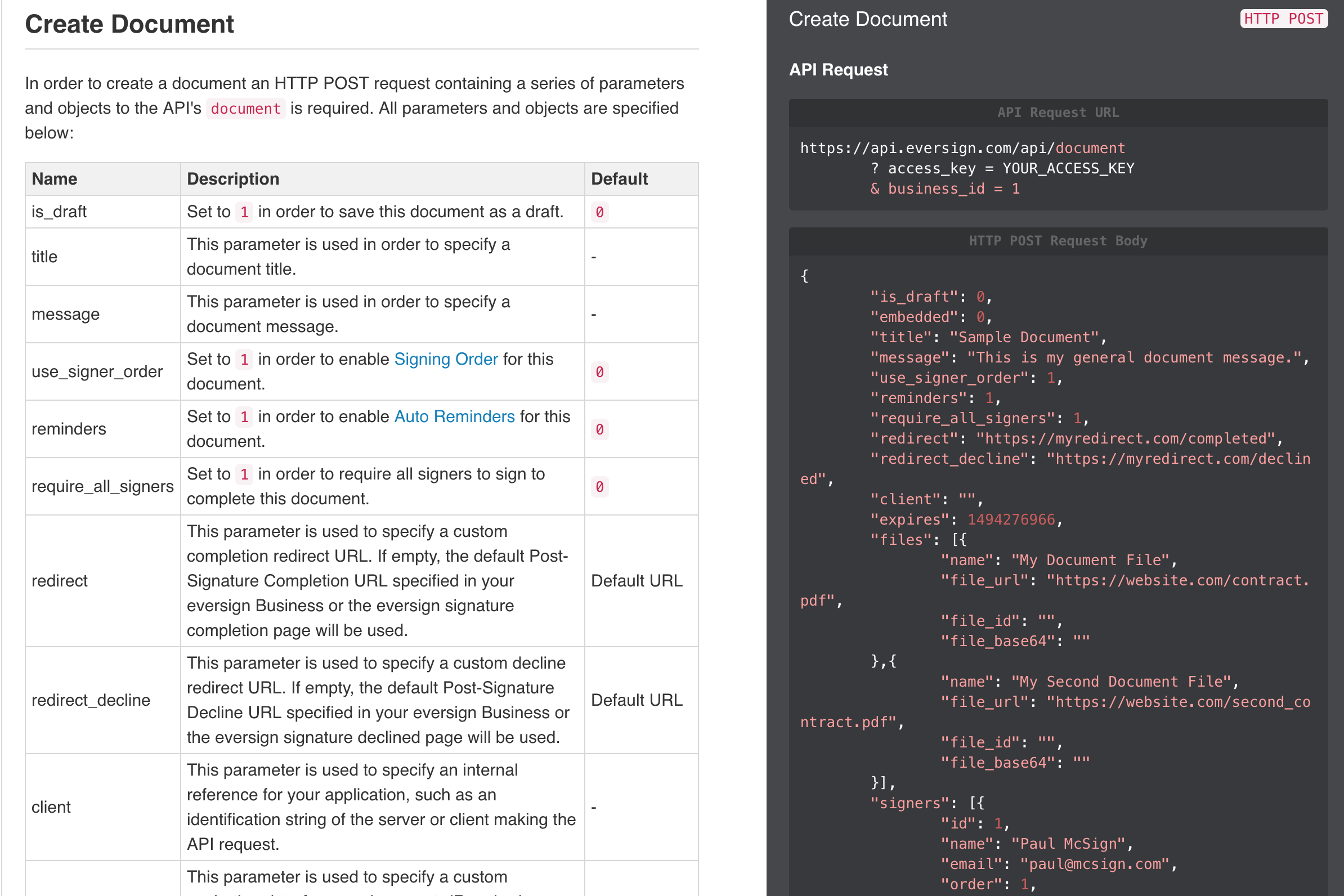 What's nice about making all functionality available by API is you can create your own business' interface around the process.
Eversign is really impressive.  No worries about needing to print, sign, scan, and send for either the business or the user -- everything can be done online, within any browser on any devices.  Especially useful is the document builder where you can create the controls which need to be signed -- that's something that most businesspeople probably don't have the knowledge to do without the tool.
Whether your documents are for business, CLA's, NDA's, whatever -- give Eversign a look; it's really impressive!