10 Excellent Microstock Agencies
Acquiring spectacular images is a top priority for any designer, blogger, advertiser, or publisher, and some merchants hold bigger promise than the others. Hence, we decided to outline the sources that we believe to be excellent, and so compile a top 10 stock image agencies. Maybe this helps you stay up to date about the industry's finest representatives.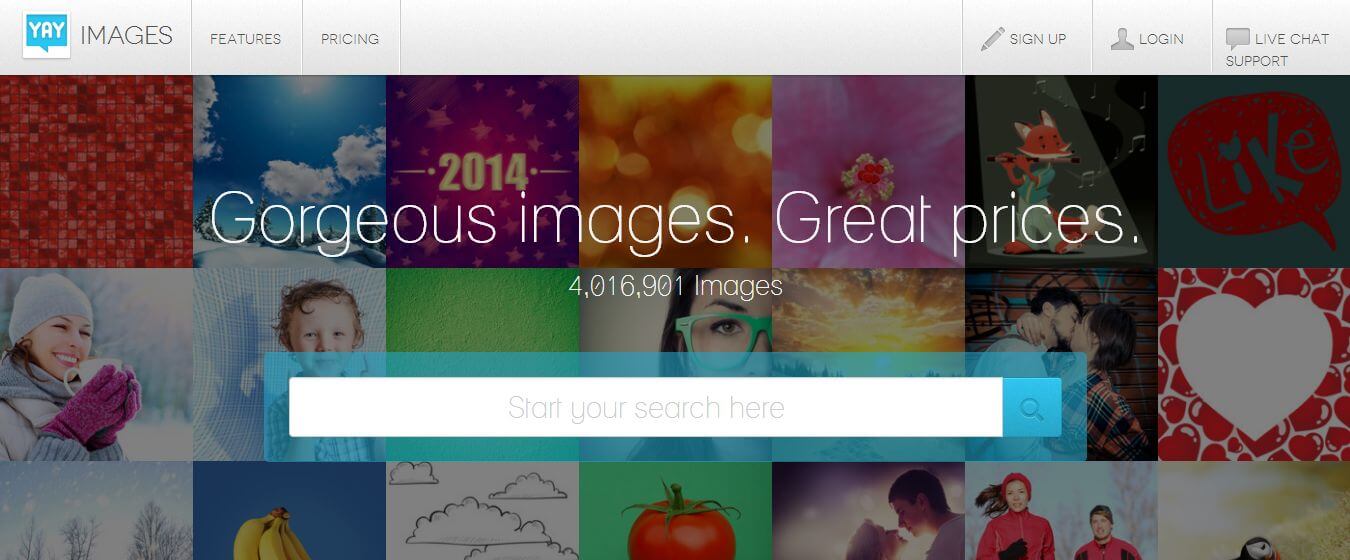 YAY Images deserves a round of applause. Deciding to take stock images from here would simplify your life, and the price of its subscription plans is unbelievably modest. Two subscription plans really stand out, namely Streaming and Digital.
Streaming from YAY is also nicknamed "Spotify for images", and it involves 700 PX images that are meant to be used online - charging just $9.90 per month.
The special thing about Streaming is that you can forget all about your routine of first downloading a purchased stock photo/vector to then edit in Photoshop, only to upload it again when you're done. A magnificent in-browser editor provides you with complex tools to perform changes onsite. And the good news is that this feature is about to become real for the three remaining subscriptions, so no one is left out.
Digital supplies images of 3 megapixels that would fit in perfectly with PowerPoints, e-books, or apps - for $49.90/month.
Besides, all subscriptions permit free re-downloads - something you don't get to see every day with the other agencies. What's more, another rare advantage is the fact that customers can host acquired images for free, even as their subscriptions expire.
Over 1 million celebrity photos are coming this February, and they will add to the pile of 4 million royalty-free items. Right now, a 50% discount is available with coupon code VALENTINE_ DAVIDWALSH.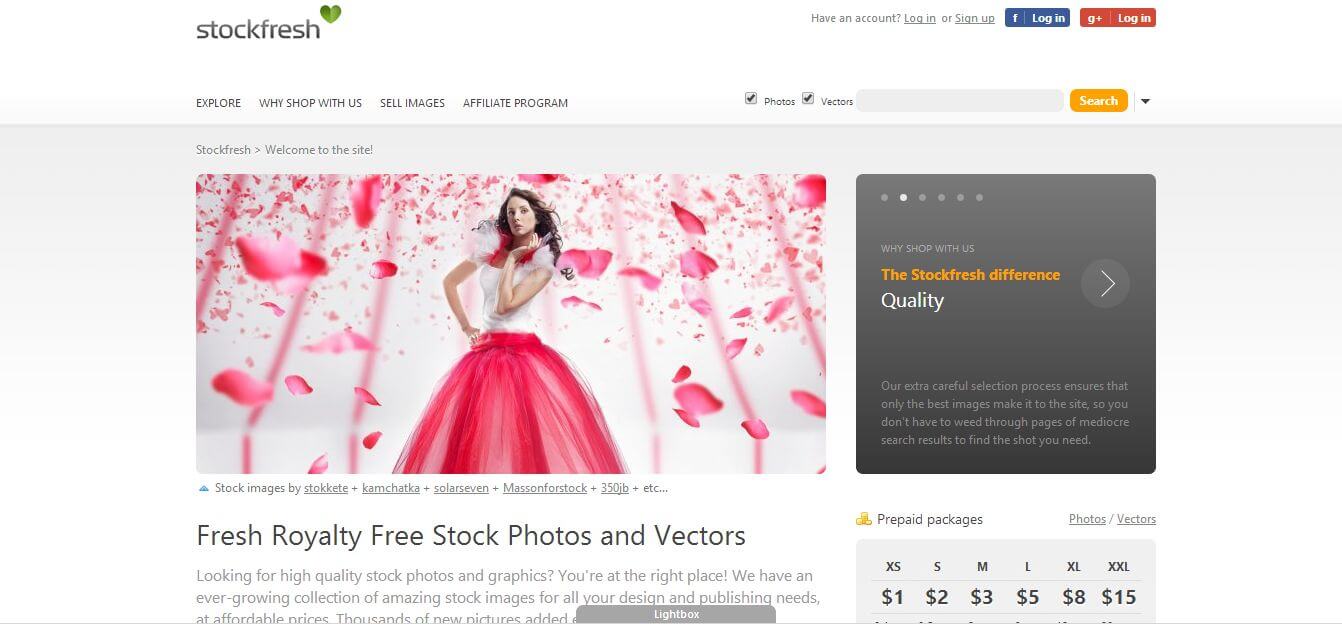 There's a lot more to Stockfresh than meets the eye. A hefty 3 million stock files in total make up the database, and though 3 million is not an impressive number in the stock photo universe, we can certify that this is high quality content, to the last image; the demanding selection team makes sure that only the finest imagery makes it through. As a matter of fact, whatever you happen to be looking for, I bet you'll be spell-bound with the search results. Besides, this agency yields some perks that you're not very likely to find anywhere else.
The user interface designed by the Stockfresh experts is delightfully simple. To be honest, this small detail actually changes everything, and makes Stockfresh really time-effective. An intuitive search box just hands you the images that you need, without having to waste a single minute scrolling through endless piles of mediocre stock photography. And do you know when speed makes all the difference? That's right, when you have a deadline. As for prices, they're a steal: a 5-credit bundle is $4.99, and monthly subscriptions begin at $99.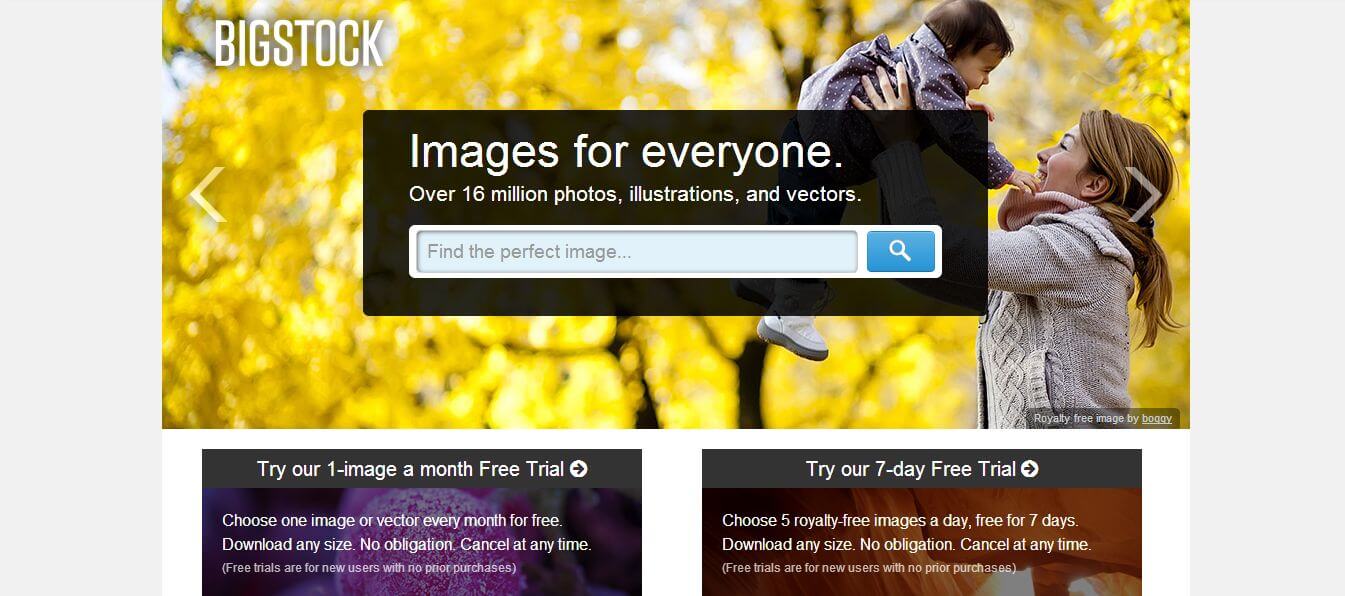 Bigstock is a praiseworthy stock image provider, and a brand of Shutterstock that has every reason to take pride in its weighty collection of over 16 million vectors, photos and illustrations. This is, as you will find out for yourself, one representative of the handful of agencies that permit free re-downloads of their creative files once they've been purchased initially.
This marketplace sports the lengthiest trial I've ever known. It's a 7-day Free Trial, which allows the unacquainted, would-be client to take up to 5 photos or vectors - 5 for each day of the week - and also re-download them whenever necessity dictates. The potential new user may cancel anytime, but basically gains 35 free stock images in just the first week, with no effort from her/his part.
When it comes to buying an image, users may use credits or subscriptions for that purpose. For your information, the lightest subscription attaches merely $0.35 for one image), and a credit package may cost just $35. However, you have nothing to lose by signing up for a free browse account, either. Quite the contrary: a 'Free Image of the Week' will be sent your way every Monday, and no mistake.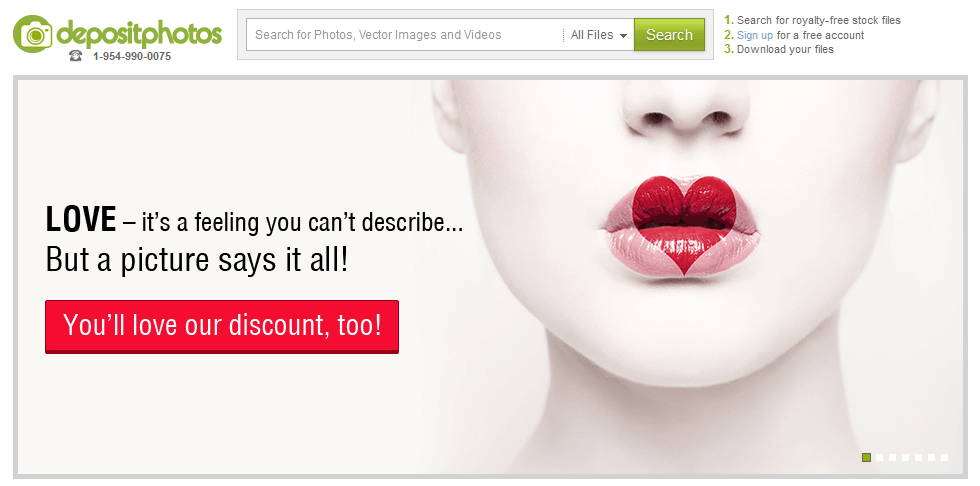 Depositphotos is such a heavenly option of stock photo supplies, that it was bound to make an appearance in our prime top 10. A sizable amount, specifically 20 million vectors, images, and videos lie quietly on the shelves, awaiting your attention. Acquire the stock images that you fancy with either prepaid credits or by subscription, and designers don't even have to leave their Adobe workspace to do that - because of the Depositphotos Adobe extension. In addition, you have to love the tradition of Depositphotos Sales Lightboxes. As I write this, Valentine's Day Lightbox discounts 900 photos and vectors by 20%.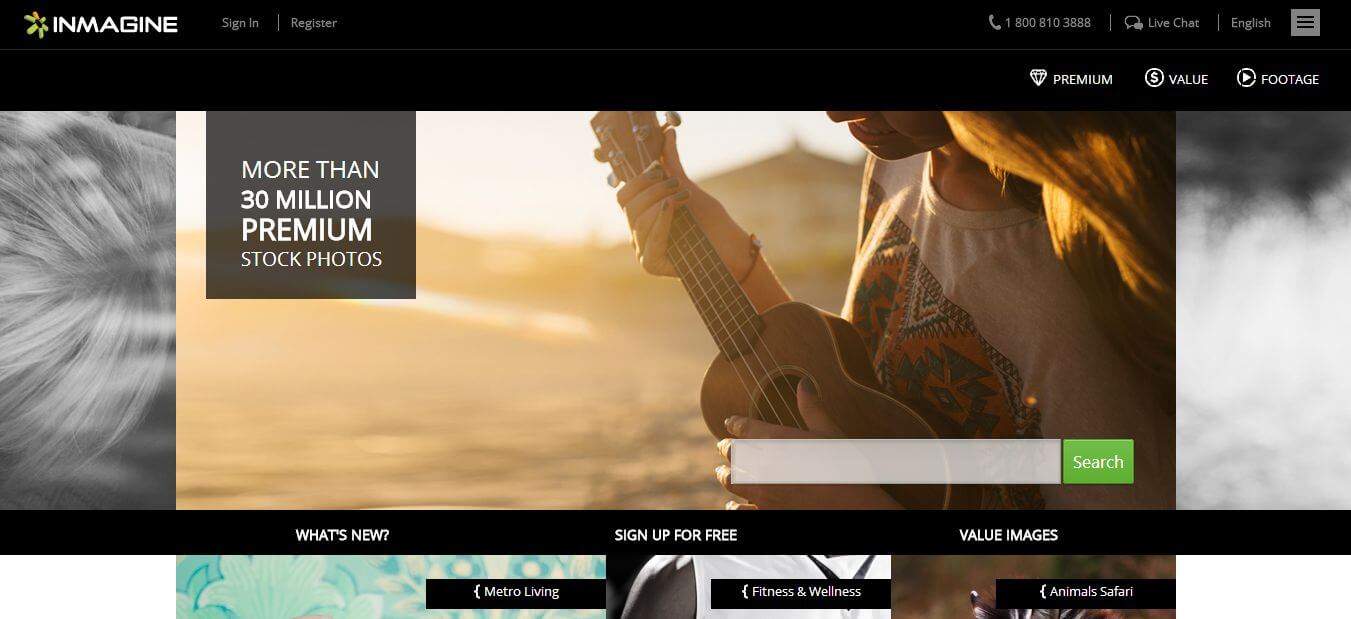 Inmagine is a precious source of royalty-free images and video footage - especially video files. The video category is neatly organized in loads of categories that fit any of your needs. Another charming aspect about this marketplace is a collection named Value, which comes to the rescue of small budget projects with a series of more affordable items that nonetheless look amazing.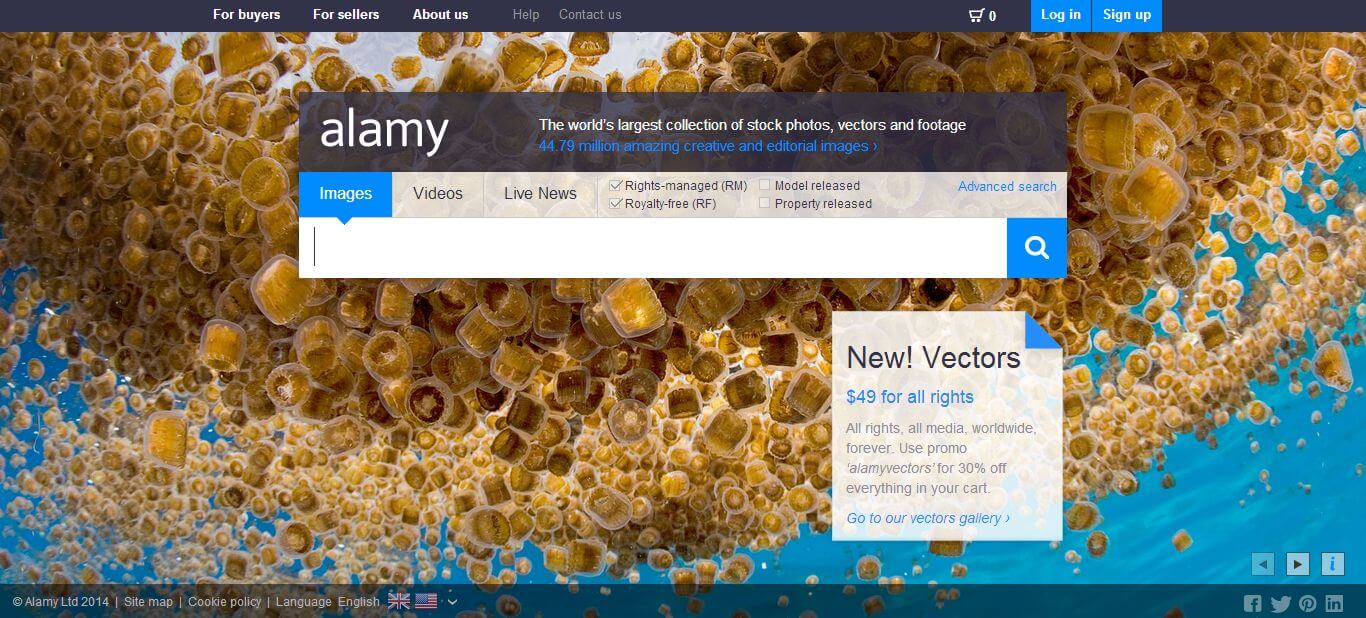 Alamy has almost 45 million stock images to speak of - and almost 300K video clips. It's such a huge source, because it aggregates files from 600 agencies and 30K freelance contributors. This is the only agency that I've seen to sport such generous and ethical practices, like allowing contributing students 100% of their commission. Besides, there's a 30% discount attached to vectors with code 'alamyvectors'.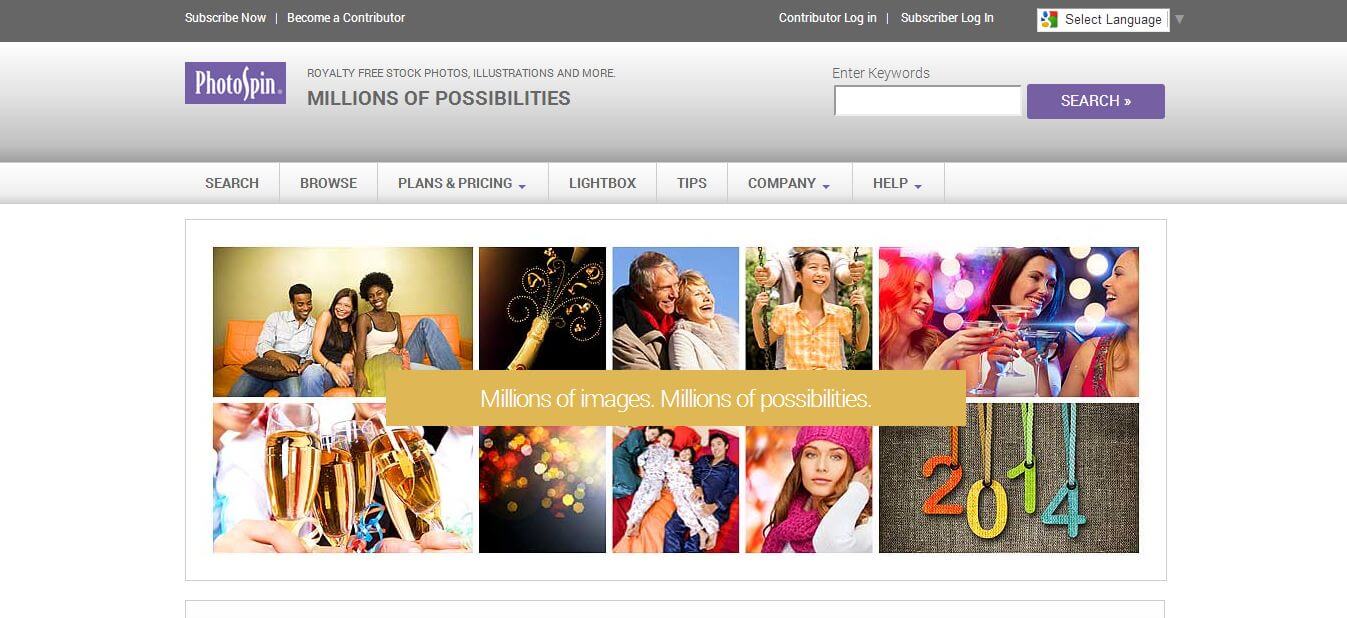 One can't help but like Photospin. Odds are you will find some very dazzling images in this place. Even though this agency has renounced credits altogether, it enables single file shopping instead - at the starting price of $2 per piece. For high volume clients, the alternative course of action is to enroll in a yearly subscription plan, the smallest of which is priced at $429.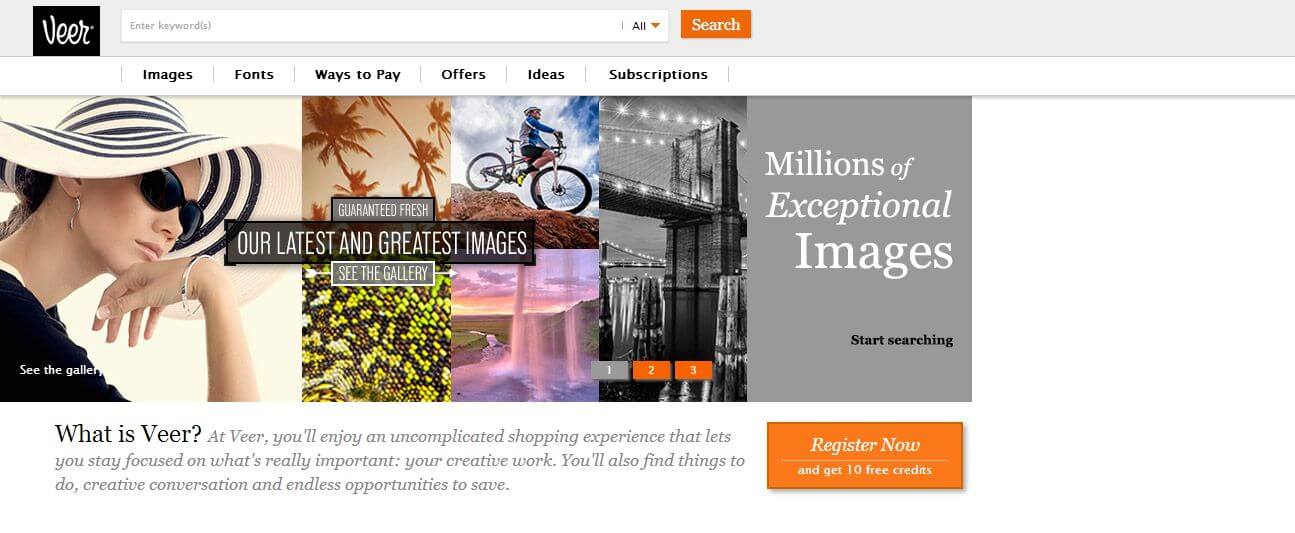 Hurry up to take Veer into consideration the next time you're off combing the web for creative files - vectors, photos, or fonts (12K+ fonts), because the agency rewards you with 10 free credits if you register in this time. Subscriptions let you take files of any size, and a monthly plan for 20 images per day is only $229.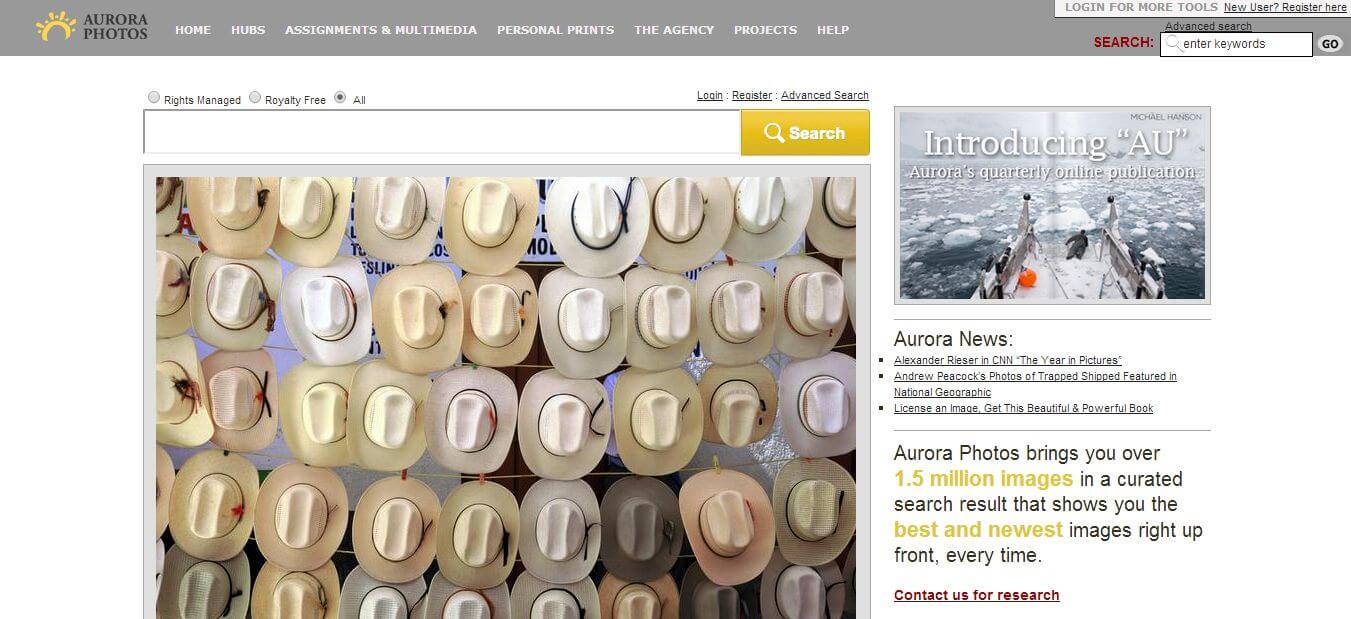 Aurora Photos might also interest you, seeing as it has provided Nikon, TIME and National Geographic with grand images. And we are not joking when we say that this agency is your answer if you need stock photography that captures moments in the great outdoors, because this collection encases such resplendent artworks, that you'll be awe-struck.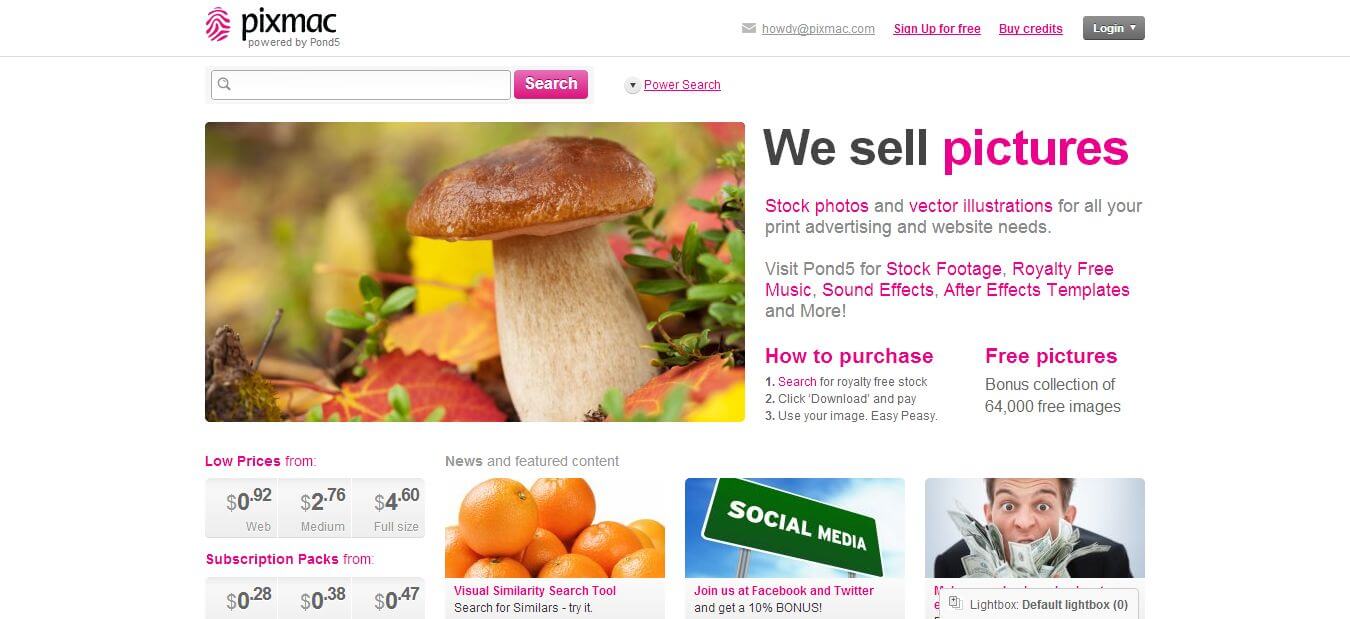 Pixmac's lofty potential is split in two. Part can be found in the credit-based Subscription Collection (2.5 million - and it's safe to say that these are the most cherished items), and the rest - 7 million - can be bought via credit bundles: $29.95 will get you 30 credits. However, you could save some money by taking up a 30-day subscription with 15 credits per day.
Since 'seeing is believing', we summoned some samples of divine stock imagery from the vaults of some of these outright fabulous agencies: