My Thoughts on CSS Naked Day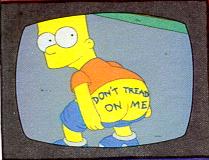 I've received numerous questions about this over the past two days so I might as well address it. As you probably know, this Wednesday was CSS Naked Day. CSS Naked Day's "official" website says the following about why you should do this:
The idea behind this event is to promote Web Standards. Plain and simple. This includes proper use of (x)html, semantic markup, a good hierarchy structure, and of course, a good 'ol play on words. It's time to show off your <body>.
While the idea is creative, I wasn't compelled to "expose" my website's <body>. I think the best way to appreciate XHTML, semantic markup, and Web Standards is to just do it. Truth be told, none of my readers want to come to my website and see an unstyled XHTML document. I'm sure advertisers would be thrilled with it too.
It's a really cool idea but it just wasn't practical for my blog.