What I'm Thankful For: 2010 Edition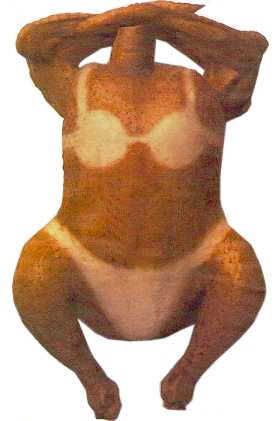 With another Thanksgiving upon us in the United States, it's time for me to look back at all of the people I should be thankful for. Without further adieu, I'd like to give props to following people.
SitePen
I joined SitePen in May 2010 after a great talk with SitePen CEO and Dojo Toolkit founder Dylan Schiemann. The talk represented more than an opportunity to work with a great company and some of the best JavaScript developers in the world; it renewed my faith in my skills and, more importantly, pushed me back into enjoying what I do instead of resenting it. Since joining SitePen, I've grown exponentially as a front-end web developer (hopefully you've sensed this growth within my posts). Not only have I picked up Dojo but I've also learned more advanced JavaScript and emerging web technologies. Big ups to all of the legends on the SitePen team for being so good to me this year!. I also need to thank Rey Bango for putting me in touch with Dylan. Thanks Rey!
The Dojo Community
The JavaScript community can be...elitist. And negative. And opinionated. I was very surprised to the reception I was given by the Dojo community. Whether it was SitePenners, Dojo committers, or users on IRC, the Dojo community has been nothing but positive and encouraging to me. I was welcomed into the Dojo world with open arms. That positive attitude speaks wonders for the Dojo community; the Dojo Toolkit team members should be proud.
The MooTools Team
The MooTools Core Development Team has always been and continues to be awesome FTW. I'm continuously impressed with the team's growth and talent. MooTools 1.3 debuted this year, MooTools ART continues to improve, and Aaron and company have done a great job pushing MooTools More forward. The team also shot an impromptu video for my wife and I on the day of our wedding, congratulating us on our marriage and expressed that they wished I was at the MooTools Hackathon. Nevermind that it was recorded after a crazy night in London; the thought was special. Thank you to Valerio Proietti, Djmail Legato Mr. Roboto, Christoph Power Pojer, Aaron Newton, Jan Kassens, Thomas Aylott, Sebastian Markbage, Arian Solwijk, Guillermo Rauch, (Fake) Darren Waddell, Scott Kyle, Fabio M. Costa, Olmo Moldonado, and Tim Wienk. MooTools FTW!
Emily Lewis
Emily Lewis of Microformats fame wrote a hugely inspiring piece when I was depressed about work. Moving On felt really close to home and inspired me to make the leap to SitePen. I've never gotten the chance to thank Emily for her post so hopefully she gets wind of this. Thank you, Emily.
My Web Boys
I'd like to thank my web posse of developers who let me bounce ideas off them, help me to solve complex development issues, and are patient in listening to me bitch about just about everything. These patient people include Ryan Florence, Eric Wendelin, Chris Coyier, Rey Bango, Peter Higgins, Nathan Querido, Jeremy Martin, Andre Dion, and Cody Lindley.
You, The Readers
HUGE thank you to all of the readers of this blog. DWB has been well supported since the first post in June 2010 and continues to grow in content, traffic, and community. I've always said that I learn more from all of you than you do from me and that's the absolute truth. As long as you keep coming back, I'll keep posting. Thank you all!