iPhone Hath Cometh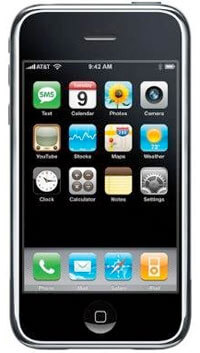 If you follow me on Twitter or talk to me my IRC channel (#davidwalshblog on FreeNode), you know that I've been anticipating my birthday because BDay was iDay -- iPhone day, that is. My birthday has come and gone and I now possess a slick iPhone 3Gs. I absolutely love it so far but just like my limited Mac knowledge, I don't know which iPhone apps I need to get.
Here's What I've Got So Far
I was bright enough to grab these:
Colloquy (mobiwalsh ftw!)
Dialer
Tweetie
ESPN ScoreCenter (I'm a guy)
Pandora
AroundMe
DIRECTV
Facebook
Remote
Shazam (which is 2 for 2 to this point)
Lightsaber (couldn't pass it up)
TMZ (I'm a celebrity gossip addict)
GolfCard
HELP!!
You have more experience with your iPhone than I do. Please share with me any tips you have, any apps you tried and love, or apps that you think will ruin my life.
I'm excited to hear and learn from you!